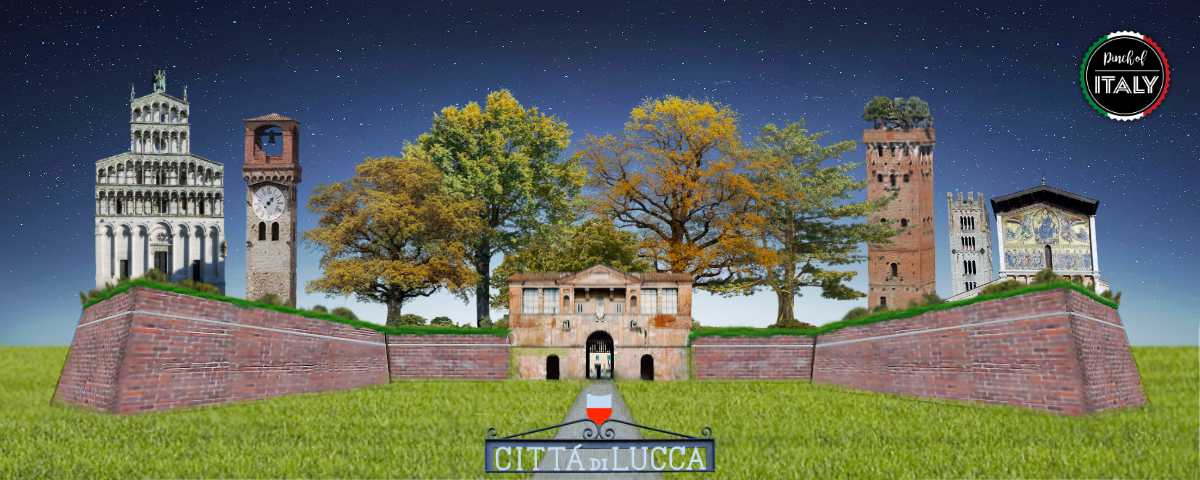 The city is so small that makes it easy even to do as a day-trip. But if you can take a two days stop, then you'll get the full enjoyment of all the principal attractions. To discover Lucca is to love it right away without prejudice. This is what all the people say, those who have viseted it and ventured into the narrow streets of the historic center.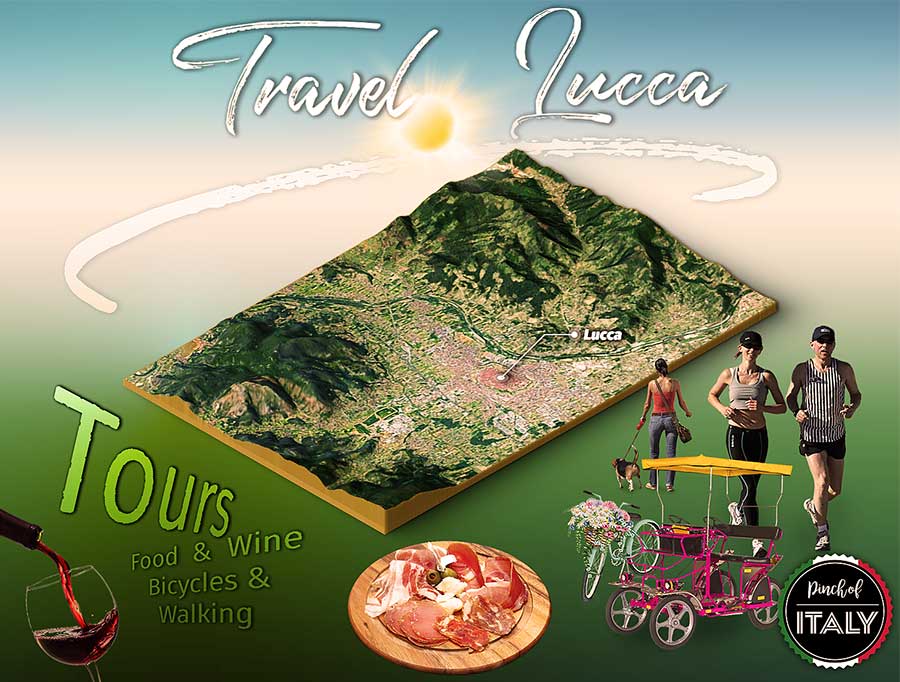 As soon as you cross its ancient fortifications, you lose track of time. Founded by the Etruscans, Lucca's regular grid of streets still follows the pattern of the former Roman colony founded in 180 BC.  The medieval buildings, suddenly reveals churches, tiny piazzas, and many other reminders of the city's long history, including a Roman amphitheater (Piazza Anfiteatro).

The main street of Lucca is called Via Fillungo, and it's not for nothing that is called so! It's such a long aisle, often full of people, lined with beatiful shops with marvelous signs "Belle Epoque" style that crosses the city, along the main axis that were designed since the Roman era.

Lucca is a unique, beautiful and cultured city with a very ancient history, the only one of the Tuscan cities to have maintained its independence from Florence almost until the unification of Italy.
One of the best known and most visited places in Tuscany, the city that gave birth among others to Giacomo Puccini, has been a stage for centuries on the Via Francigena, and still today it has perfectly preserved the urban dimension of the 16th century thanks to its walls in red brick more than 4 km long, a real city icon.