La Cucina Italiana
I've widely read many cookbooks and an whole encyclopedia about Italian cooking.
I was (still I am today) engrossed by the books of "La Cucina Italiana" until the point I took a basic course at a Tuscany cooking school here in Lucca, back in 2012.
I learned and practice a lot of Italian cooking then, and that's why I just showed you above that piece of "paper" with a bit of proudness. ☺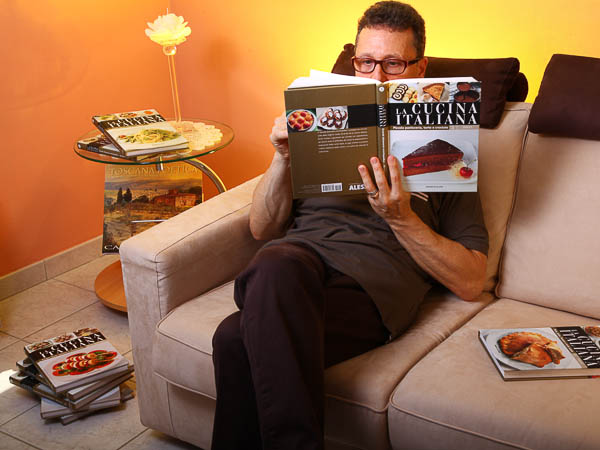 Authentic Italian Foodies

Yes, we actually are great Italian food lovers and not just Italian of course. My wife Miry and I love almost any kind of food. She's native from Naples the city of fanatic Italian foodies.
Thanks to Miry and her mother's cookery I could appreciate many kinds of southern dishes and foods. Fresh, juicy S. Marzano tomatoes, great buffalo's mozzarella and of course the world's famous pizza are all coming from Naples.
I've published many Italian traditional recipes as well as many authentic Italian pasta recipes here at pinchofitaly.com.
So, how couldn't I be influenced by Italian cooking?
There was no way to escape! But, that's been very good for me since I could indeed get into it.