WHAT YOU COULD TYPICALLY EAT
IN A TUSCAN RESTAURANT

We actually began this Valentine's day noon at the table. Cigno Nero menu's is similar to many ordinary Italian restaurants, in Italy at least. A first, a second from earth or sea with a side dish. Then ending with a dessert and espresso coffee. All within an average price of  €30 for a person.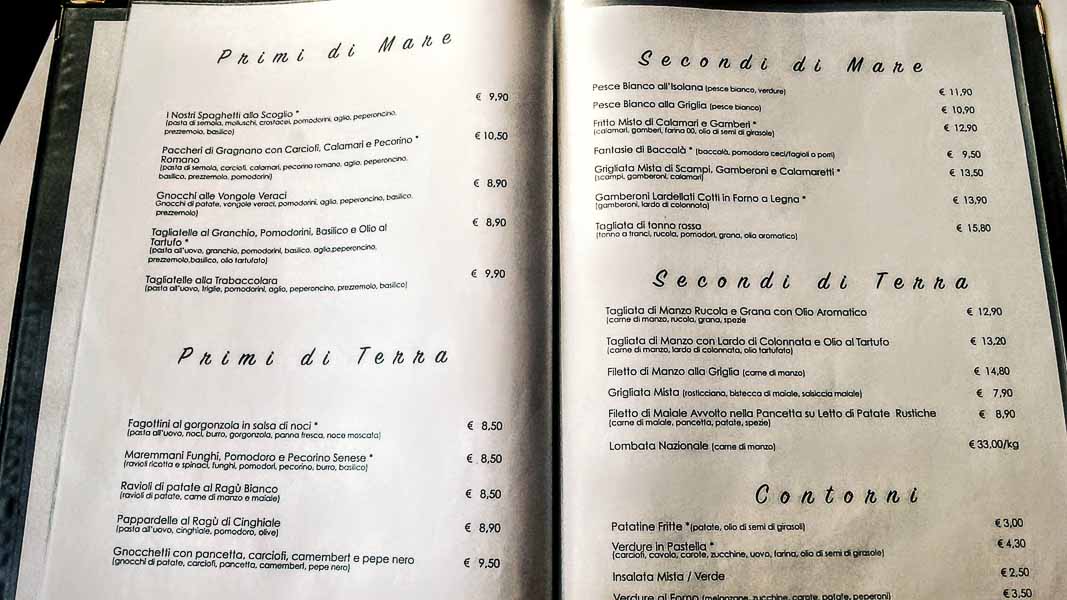 We both intentionally jumped the appetizers wich usually begins the opening of the meal.
So let's see what we choose...
MIRY'S SHRIMP & MUSSELS SPAGHETTI KNOWN AS...

As a first Miry had this shrimp and mussels known and called on the menu: spaghetti allo scoglio. Meaning simply, reef spaghetti referred to the seafood content.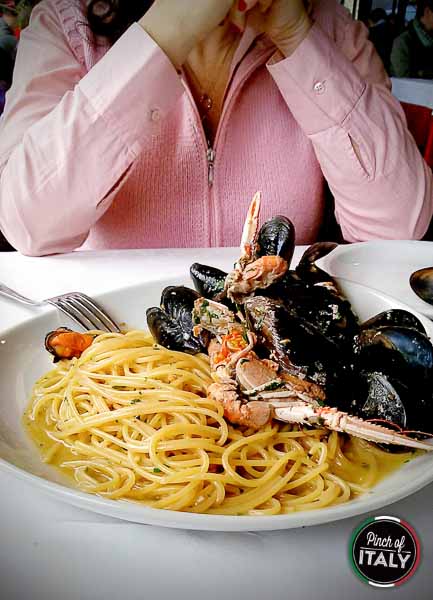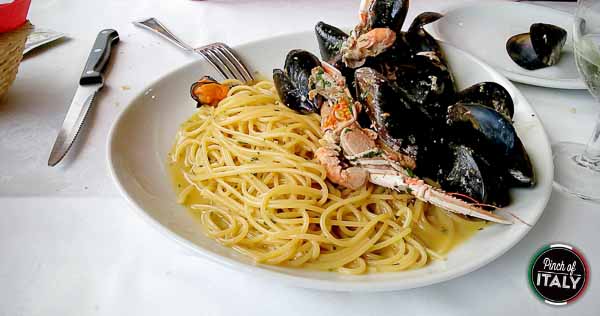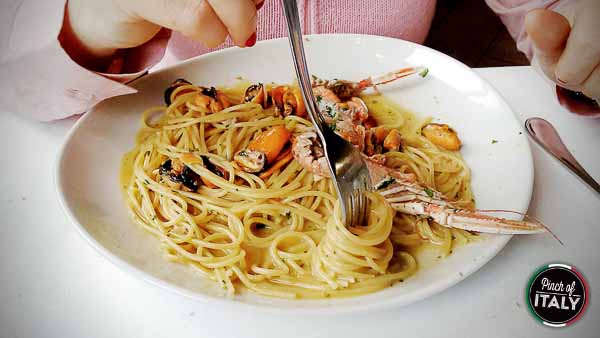 ARTICHOKE & SQUID TAGLIATELLE FOR ME...

My first was this artichoke and squid tagliatelle called: "Paccheri di Gragnano con carciofi, calamari e pecorino".

Quite a long name for a dish isn't it?

But it's just referring to the ingredients in the dish. So we have paccheri which is a type of Italian pasta with artichokes, squids, tomatoes and flakes of hard pecorino cheese.

Now what happened was that the paccheri shape of pasta was sold out and substitued with tagliatelle at the last moment, but they did tell me.

Now you might already know that generally cheese dosesn't go well with fish as we are told. But here in this plate instead makes a nice combination. It might be that its balance by the vegetables, in this case, artichokes and whole cherry tomatoes.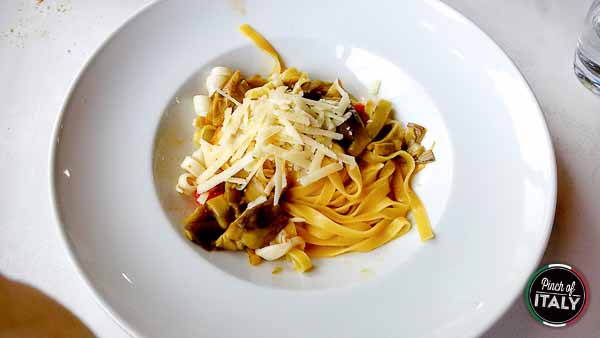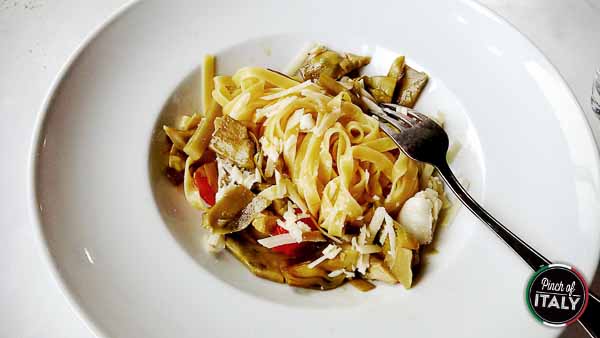 FRIED MIXED SHRIMPS & SQUIDS
(FRITTURA MISTA)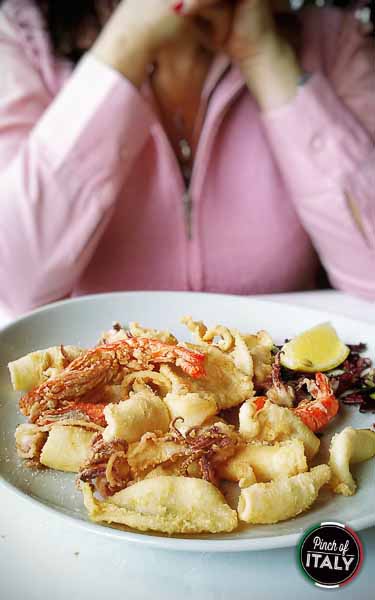 As a second main dish fried mixed shrimps and squids were Miry choice called in Italian frittura mista.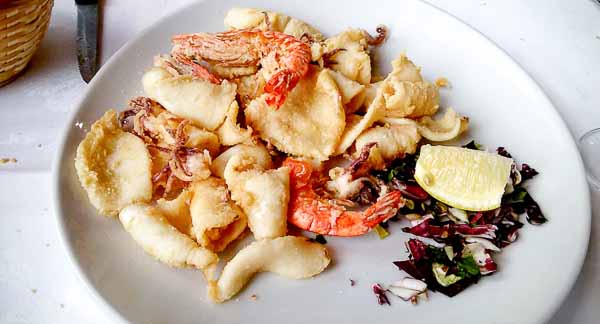 TUSCAN SEAFOOD SOUP

This is one Tuscan seafood soup which I like more, made mainly just with mussels. Then toasted home-style bread soaked into a chili hot fine tomato sauce. With a few pieces of squid, makes this dish heaven for seafood lovers like me.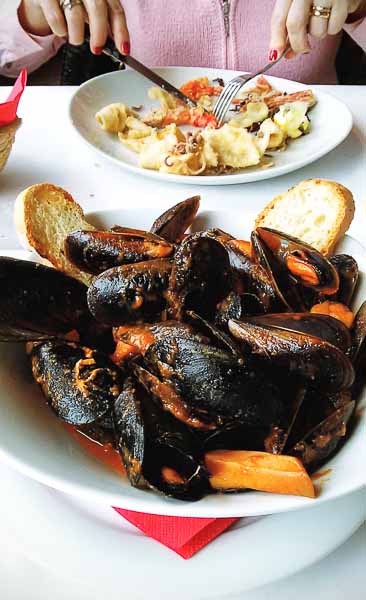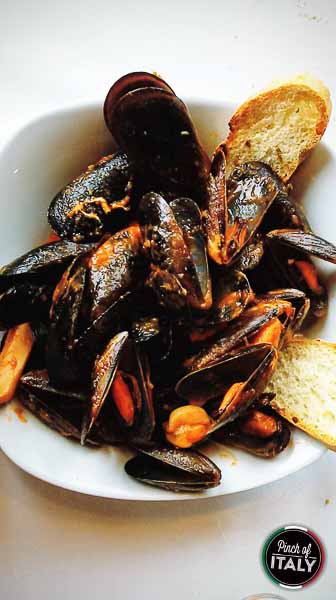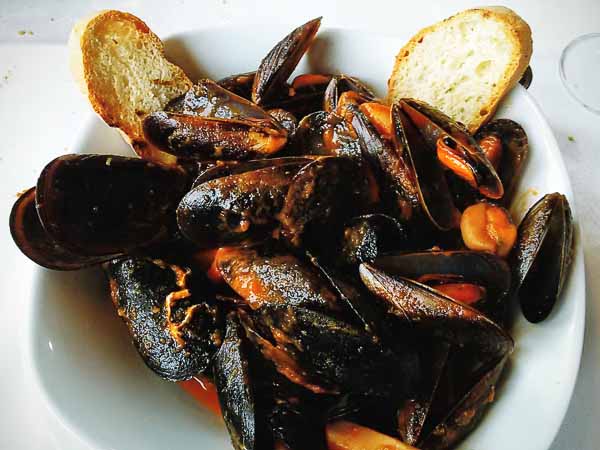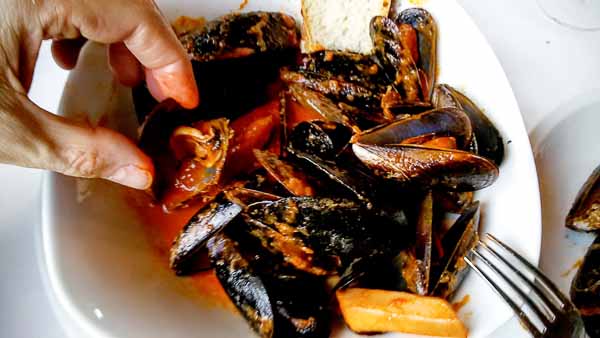 CLASSIC TIRAMISU

As dessert Miry got the classic tiramisu served in an individual glass. Well, she tasted also my ricotta cake meanwhile I was taking the pic...   ;-)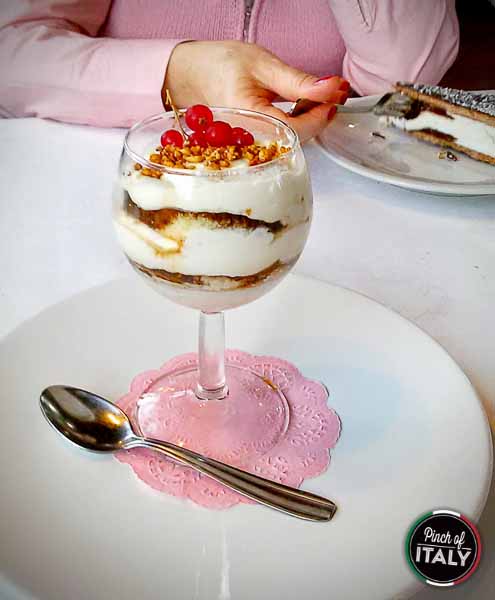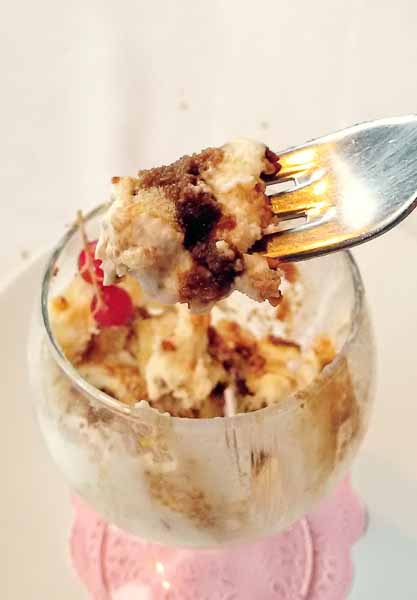 RICOTTA CAKE WITH NUTELLA

This unusual ricotta cake with a hearty filling of Nutella has been my choice. The topping is made by melted milk chocolate covered with a sprinkle of coconut flakes. Really easy that one day I will try to copycat this ricotta cake at home for sure...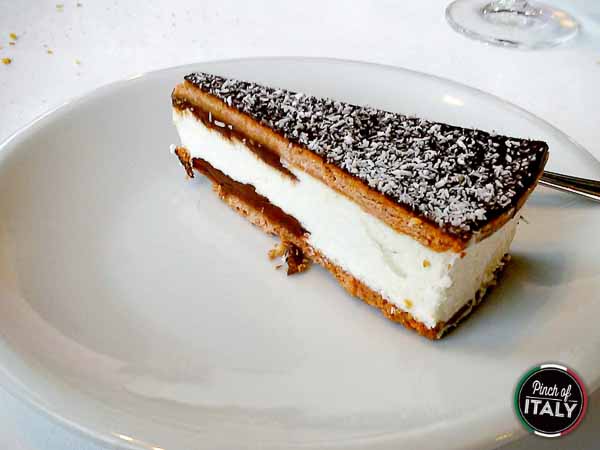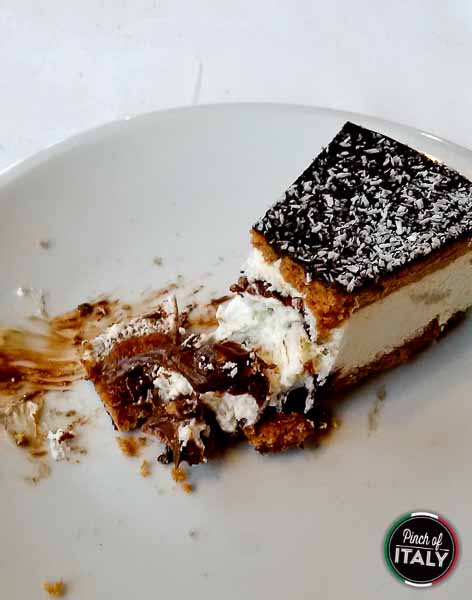 PISA'

S SEASIDE


The day has been so pleasing that we couldn't miss a walk to the seaside. Pisa's seaside (Marina di Pisa) is just far 30 minutes drive from where we live. The local marina and the sunset made for us the rest of this beautiful day, with its magic atmosphere that we lived. A good occasion to take a few photographs, as this is another of my passion as well.