STEP-BY-STEP TIRAMISU

INGREDIENTS  4/6 PORTIONS

8.5 oz. (250g) store-bought mascarpone cheese (how to make

mascarpone

at home

)
8 fl. oz. (250ml) fresh heavy whipping cream
8 fl. oz. (250ml) warm water for the Nescafé™ coffee
½ cup (110g) sugar plus 2 tbsp (30g) for the coffee
3.75 oz. (100g) 12 store-bought savoiardi

(lady fingers)



3 organic eggs

3 tsp (15g) Nescafé™ classic instant coffee

cocoa powder enough to sprinkle over the tiramisù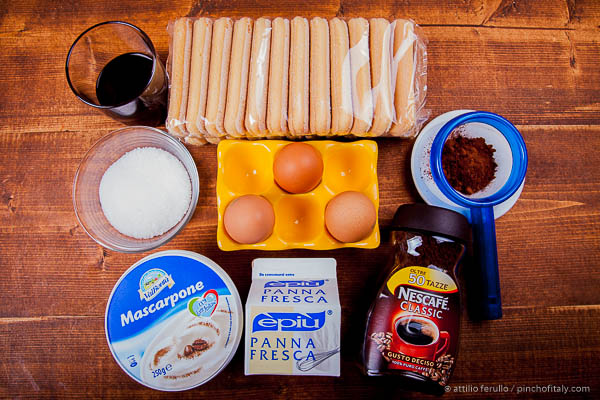 It is important to make sure that eggs are truly organic and from hens grazing free. Eggs from factory farms, are much more likely to be contaminated by pathogenic bacteria such as salmonella.
MAKE THE COFFEE

Warm-up 8 fl. oz. (250ml) of water, add 3 tsp (15g) of classic instant coffee and 2 tbsp (30g) of sugar too.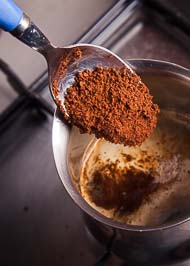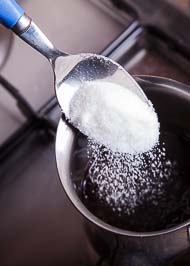 CRACK-BEAT
and USE MASCARPONE CHEESE
Crack 3 yolks of eggs in a bowl, add just a part about 2 oz. (60g) of sugar and start beating together. Add 8.5 oz. (250g) of mascarpone and beat with the eggs and mix well.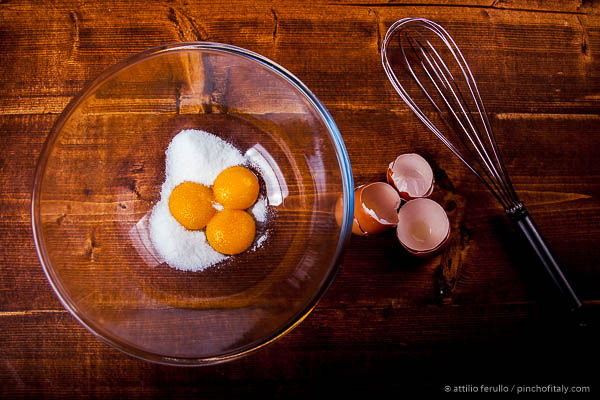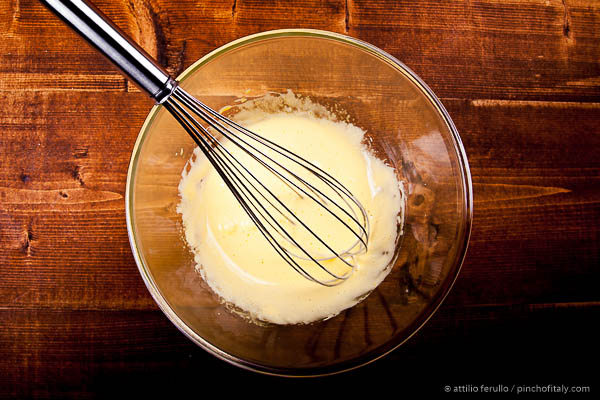 WHIPPING TIME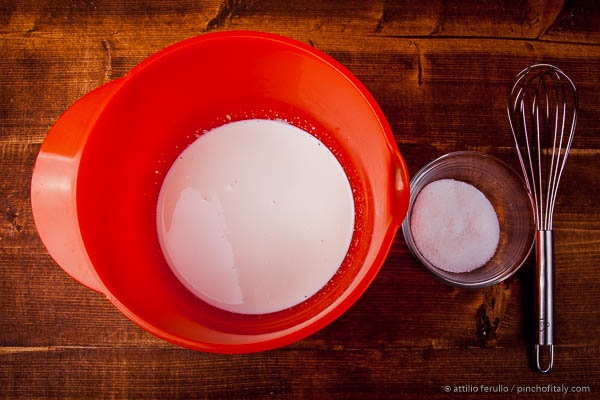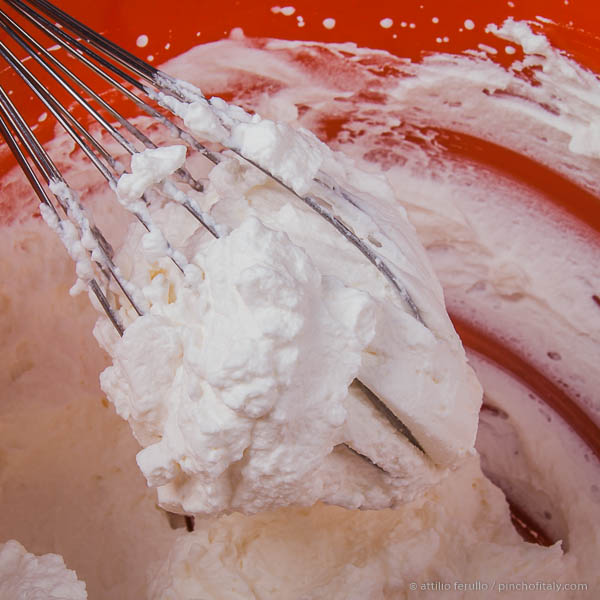 In another bowl pour 8 fl. oz. (250ml) of whipping cream with the remaining part of sugar and beat until whipped.
MIX and REMIX FROM UP TO DOWN TO FORM TIRAMISU CREAM

Add the whipped cream to the eggs and mascarpone and mix again from up to down until a soft-cream compound is formed.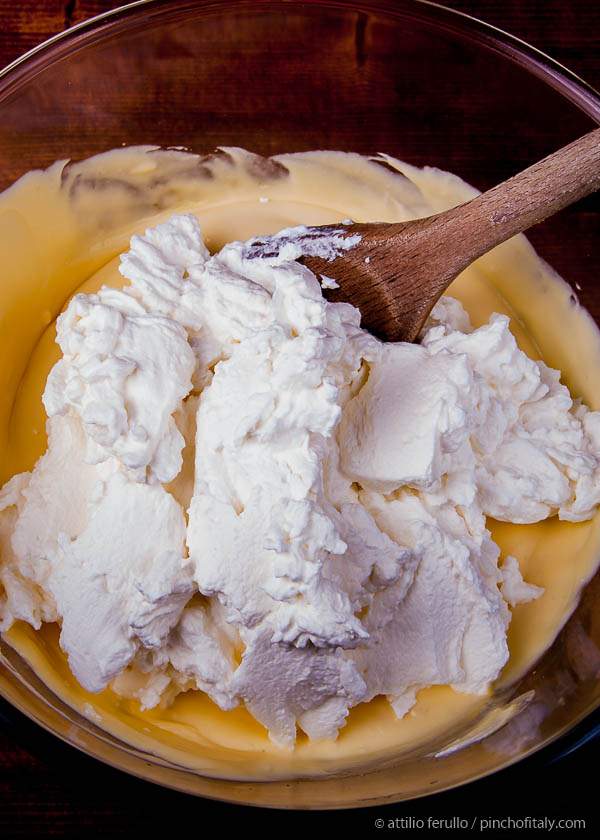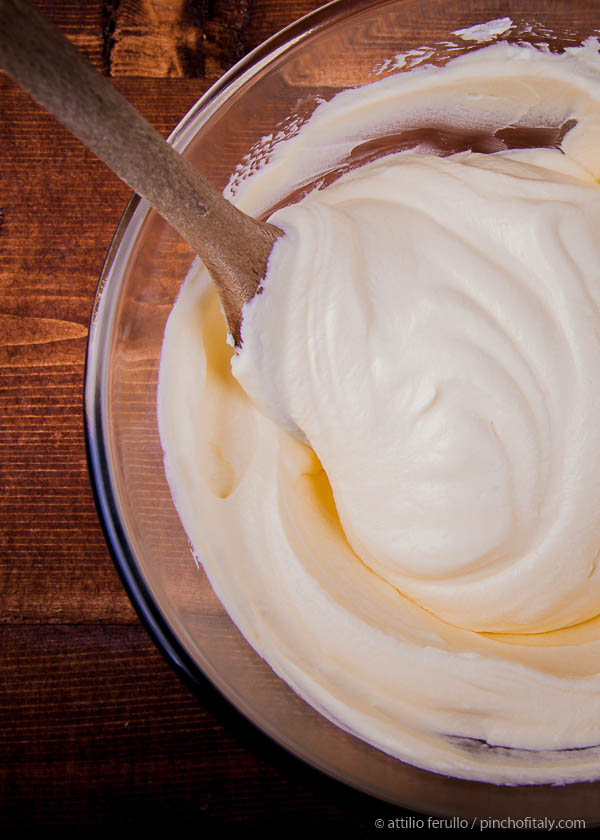 The creamy filling is ready so it's time to assemble the tiramisù.
HOW TO LAYER...

I used an 8-inch (20x15x6cm) casserole dish (tall enough to make 2 layers) and poured over the bottom a couple spoons of coffee. Start making the first layer of savoiardi and pour another 3 spoons full of coffee over each one.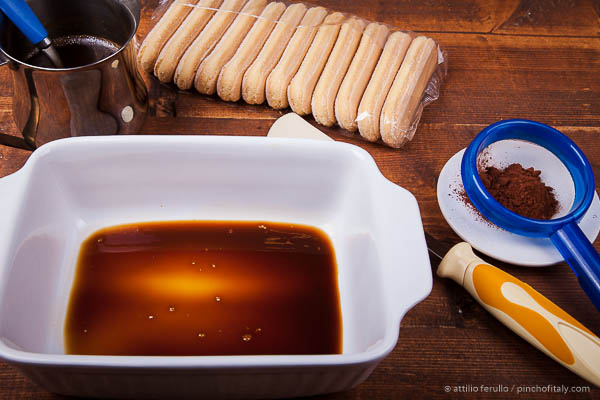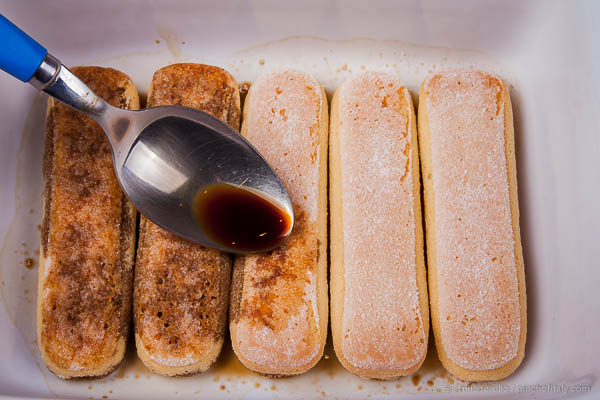 Take about half of the creamy compound with a spatula and spread evenly over the savoiardi. With a sifter half-full sprinkle some cocoa powder over the first layer of savoiardi.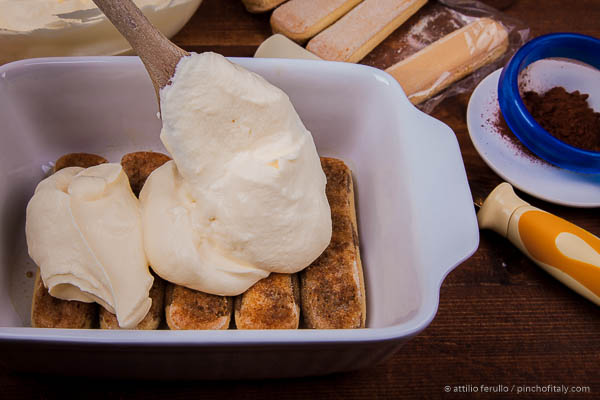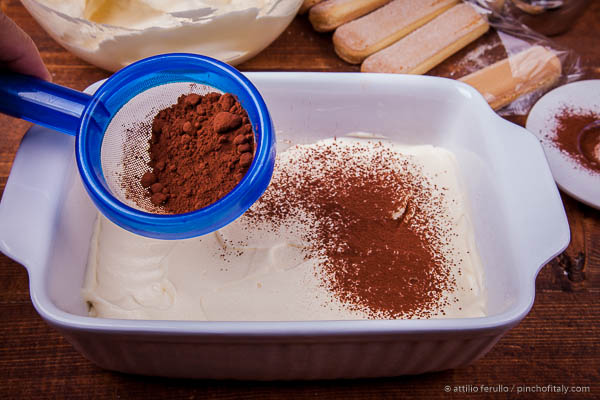 Repeat the same process as above and make the second layer. This time place the savoiardi horizontally and when necessary break in tow to fit them in. Cover with the other half of the creamy compound and the second layer is done too!
TIRAMISU IS MADE

Finally sprinkle more cocoa powder over until completely covered.