This Italian cannelloni recipe with ricotta and spinach, is a typical filled baked pasta from Italian home cooking.
It's indeed a must if you like Italian food…

Made with small variations in many regions of Italy, it does represents one of the traditional Italian Sunday and holidays dish.
A successful recipe formed by rolled rectangles of egg pasta dough (how to make pasta), filled with ricotta, spinach, parmigiano cheese, spices, and covered with bechamel.
If this is you first attempt I have done an accurate tutorial here, to show you at best how to make Italian cannelloni.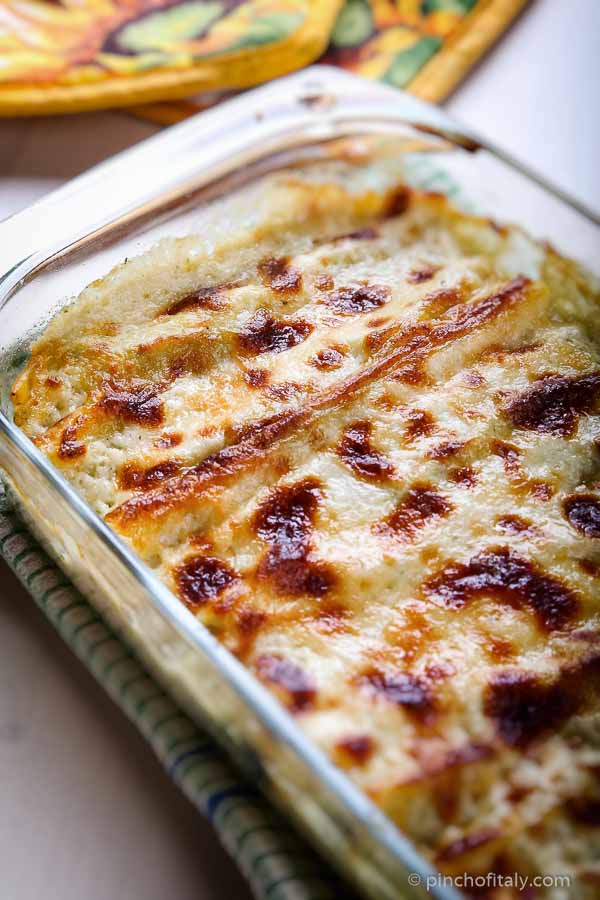 My step-by-step pictures will really help you to over come those difficulties that you might face.
Instead, if you simply want to remind the precise amounts and ingredients, at the end of the page you'll find the full recipe.