I took a few pics below to show you how I do it. Made short, it's pretty darn simple.   ;-)
I'm the real wholemeal "pusher" at home and when I reach the time I make this pasta dough with whole wheat or even organic spelt flour.
Now done many times using extra virgin olive oil and eggs. Through trial and error I experiment different pasta shapes too.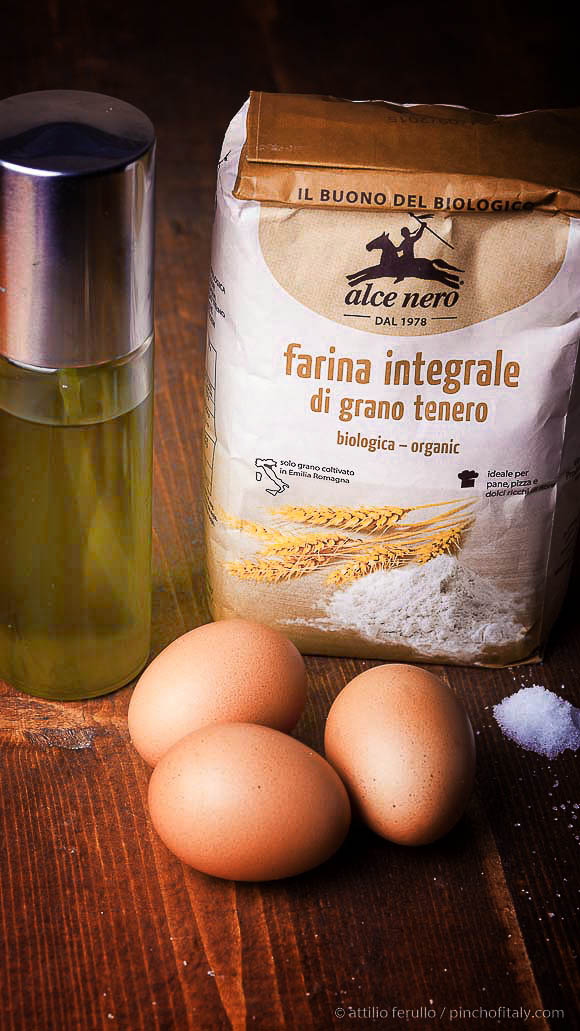 I found out that kneading directly in a mixing bowl worked best for me even though it's odd.
I know it's uncommon, maybe for beginners, but very practical for small batches.
More because I hate to spread the flour around, (you know how we men are) and only after I take the pasta dough to the kneading board to stretch it out and shape the pasta I want.