Potato Gnocchi Step-by-step

The first thing to do is to boil the potatoes meanwhile you take care of the other ingredients so you'll be ready once the potatoes boil.


It could be that the potatoes haven't had enough time to cool down and are too hot. If so hold the potato with a fork and peel them with a knife to remove the skin then.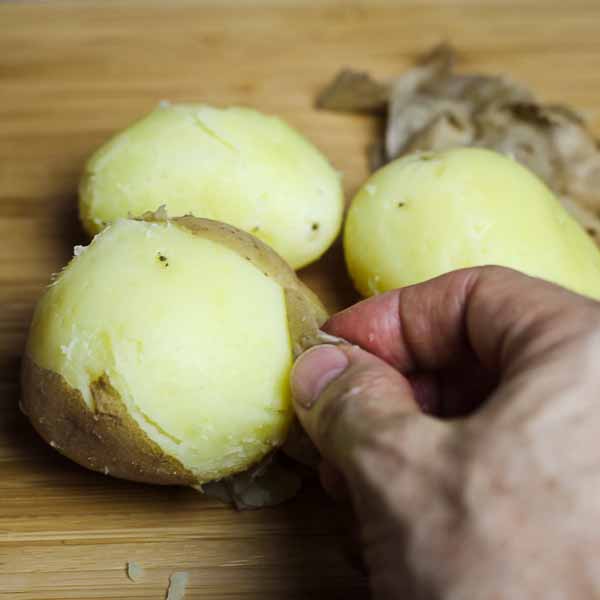 The final ball of dough must firmly hold together. When you push your thumb slightly on you have to see your finger imprinted in.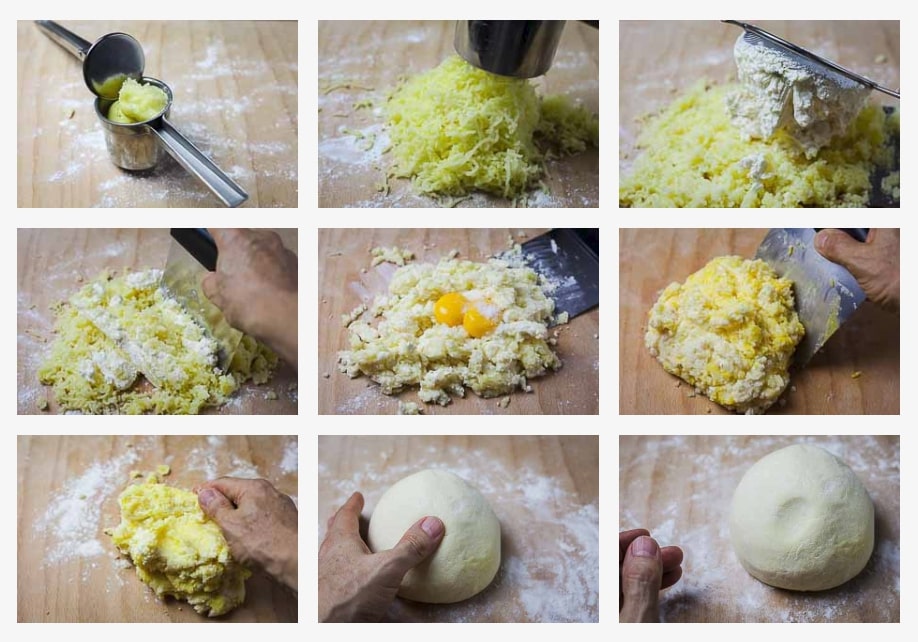 Cut off a portion of the gnocchi dough and roll into a rough rope. Glide your hands over the dough to thin the rope evenly until about ¾-inch (2 cm) thick and about 10-inches (25 cm) long.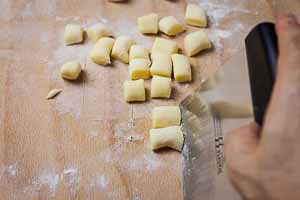 The best tool if you want to make nice ridges is to use a gnocchi paddle like the one above.  It's a cheap wooden gadget to make ridges on other fresh pasta as well.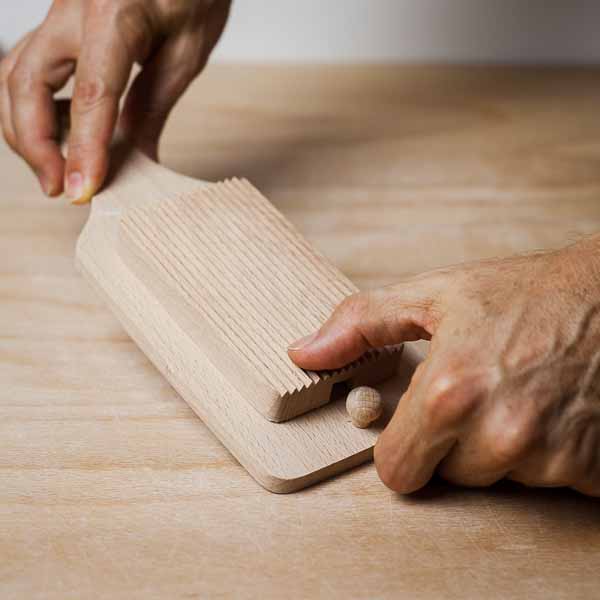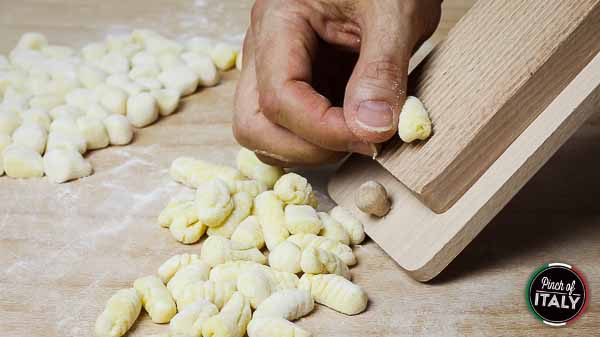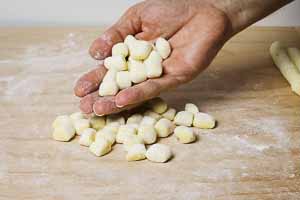 One last note on how to cook potato and ricotta cheese gnocchi

Avoid cooking gnocchi at a rolling boil since makes it difficult to see if gnocchi are really floating or simply moving in the pot. Usually it takes about 2 minutes to see them float on the surface of a gentile boiling water. But don't lift them out until they float.