BASIL PESTO MADE WITH A FOOD PROCESSOR

Nowadays many go the easy way with a modern food processor or a blender. More practical and even used among authentic purists pesto lovers.
Three pulses and you have: "Pesto!".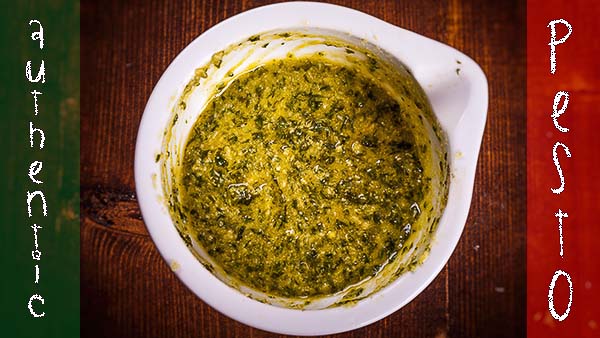 As you might had seen over my other Italian recipes, I don't use much cooking tools even though my wife has a food processor that sometimes I do use.
I made a superb arugula pesto appetizer with a food processor in just a few minutes, and other recipes as well, especially when I'm in hurry as most of us are today.
So, go for a blender or a food processor when making pesto, I wont say absolutly nothing. But, but when it comes to basil, then make a better choice and buy it fresh if you don't have a vegetable garden and planted your own basil.
With a whole pot of fresh basil like the one above you can have many leaves to make enough basil pesto for about 2 servings, that's an excellent main course. It's traditionally served with trofie, but spaghetti or alternatively even homemade orecchiette or homemade gnocchi go either well.