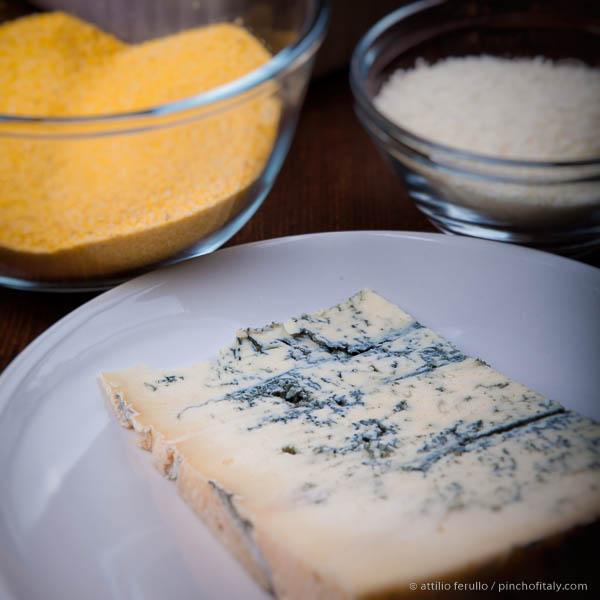 Preparation and Cooking: easy about 1 hour.

Bring to a boil 8 oz (1½ lt.) of water and once boiling pour slowly the polenta in and add 1 tsp (5g) of salt and 1 tbsp (15 ml) of extra virgin olive oil. Begin to stir so to prevent that it sticks to the bottom.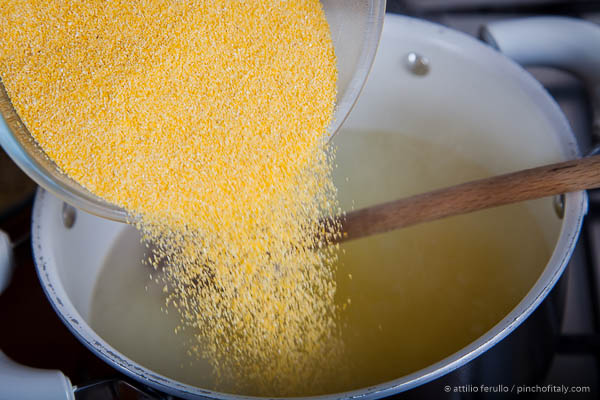 Stir all the time it takes to cook in the meanwhile add a pinch of salt and a tablespoon of extra virgin olive oil.

Constantly stir until polenta is cooked and just lookout when it turns firm and solid because it's the sign of readiness.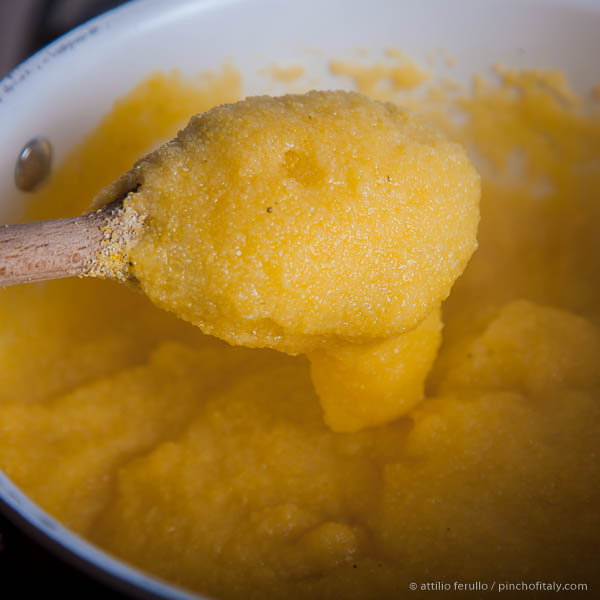 Grease a baking dish which measures about 8" x 6" x 2" (20 x 15 x 5 cm) with olive oil or a nut of butter.  Cover the bottom with the first layer of soft polenta helping yourself with a spatula.

Take all the gorgonzola cheese and make it in chunks, add half of it to this first layer of polenta and add about half of parmigiano cheese too.

Now lay the second layer with the other half of polenta, gorgonzola and parmigiano cheese repeating the same as above.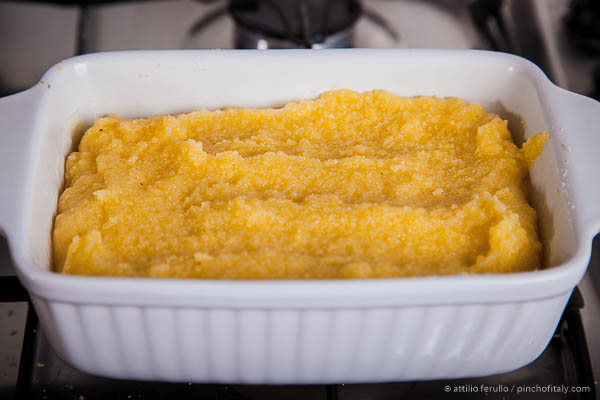 Don't you feel you're making a sort of lasagna? :-)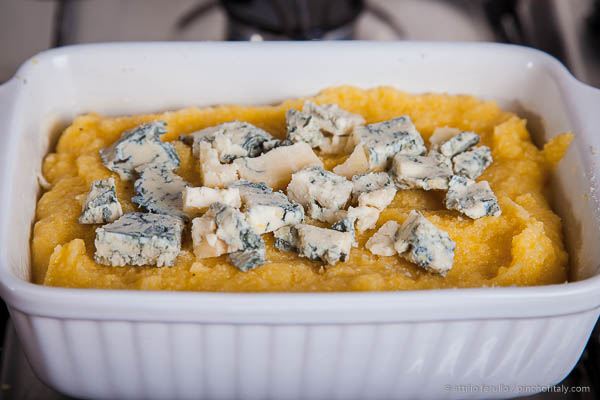 Finish with a generous sprinkle of grated parmigiano or grana padano cheese.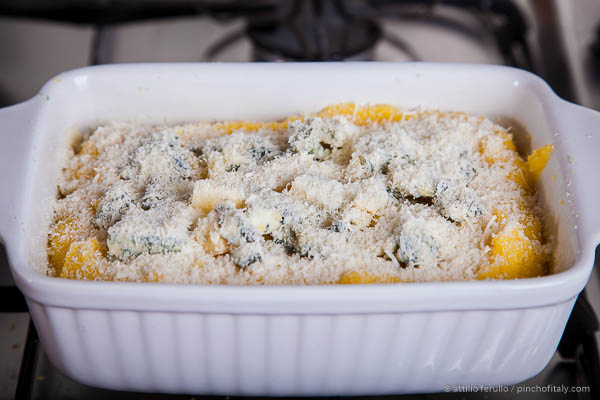 Bake in the oven for about 15-20 minutes at 350°F (180°C).