Watch step-by-step below...
Chopped Onion Celery and Carrot
Finely chop the onion, celery and carrot and add them to a sauce pan with the olive oil. Cook for about 2 minutes. This is what's called in Italian cooking "soffritto".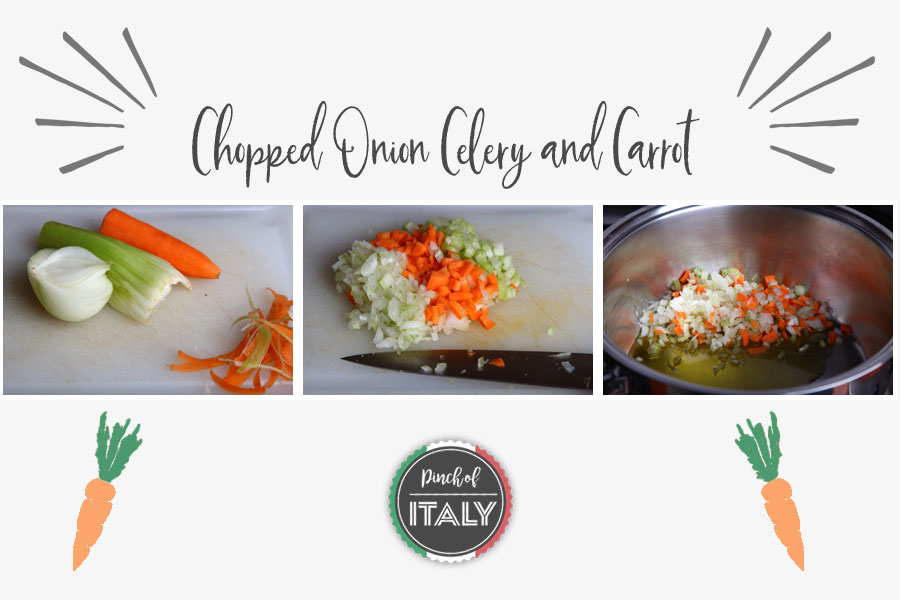 Meatloaf Mix
Take a large bowl and add the meat, eggs, breadcrumbs, parmiggiano cheese and the fried onion, celery and carrot. Mix all until you have made a big ball of meat said in Italian "polpettone".

Ricotta & Spinach Mix
Into another bowl put the cooked and drained spinach and add salt, pepper and grated nutmeg. Mix with a wooden fork to make a compound.

Italian Meatloaf Roll
Then simply follow all the pictures below to make the Italian meatloaf roll. Bake at 350°F (180°C) for about 50 minutes coverd with an aluminium foil. Grill 5 minutes and serve with roasted potatoes or salad.