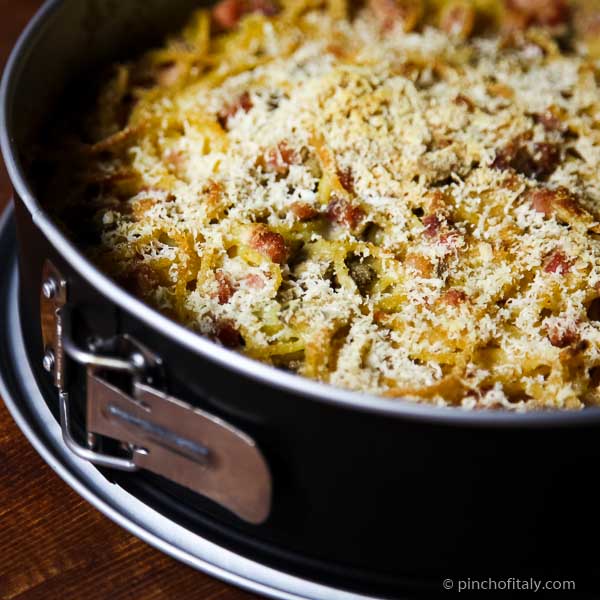 Make it step-by-step in 45 mins

These ingredients are easy to get.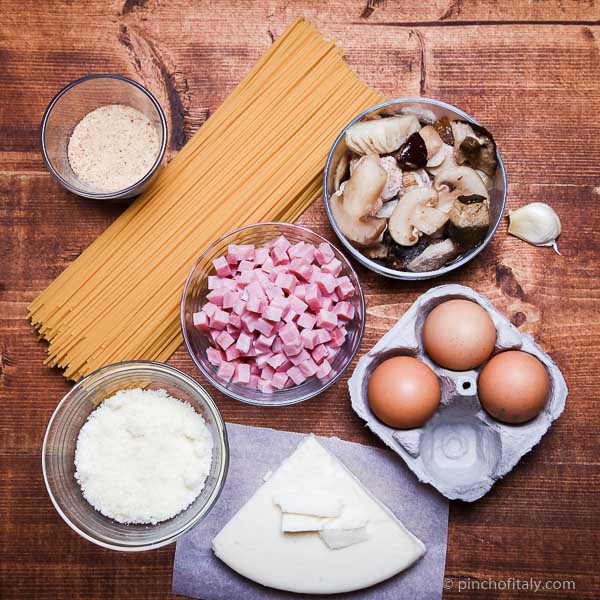 For the cheese you can use whatever you like most from the semi-hard cheeses.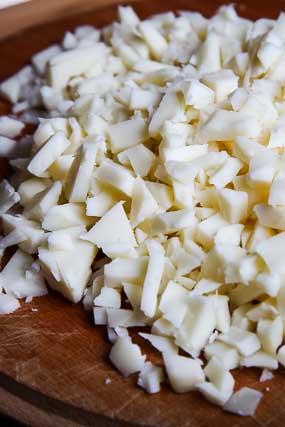 If you don't like mushrooms you can skip them.
Lets start by craking 3 eggs in a plate and season them with salt and pepper.

Grease the casserole with olive oil and sprinkle some breadcrumbs over the bottom.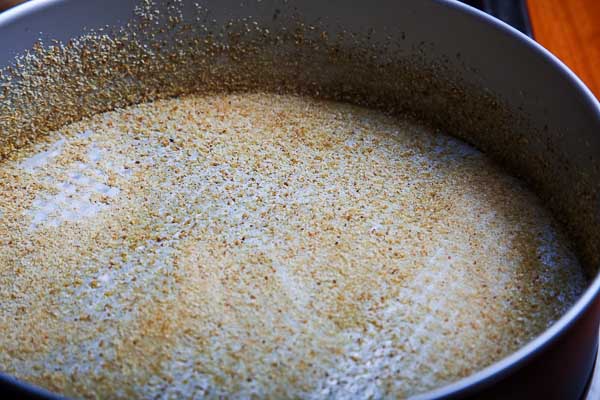 Add the spaghetti in the boil water.

Taste a few and check if they are cooked "al dente" (little hard to the bite).

Drain the pasta and pour it to the baking casserole.

Add the diced bacon mushrooms grated cheese and diced semi-hard cheese or best caciocavallo.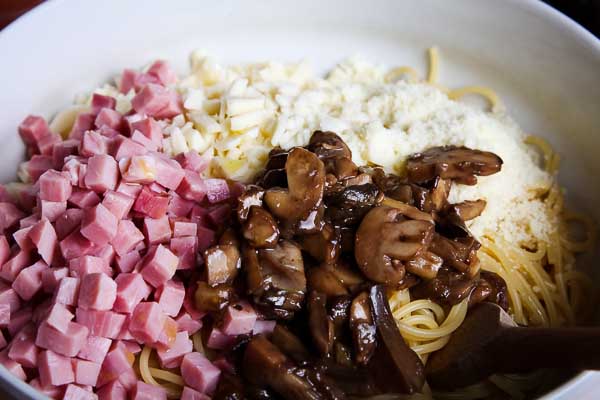 This is the moment to pour over all the ingrediens the beaten eggs.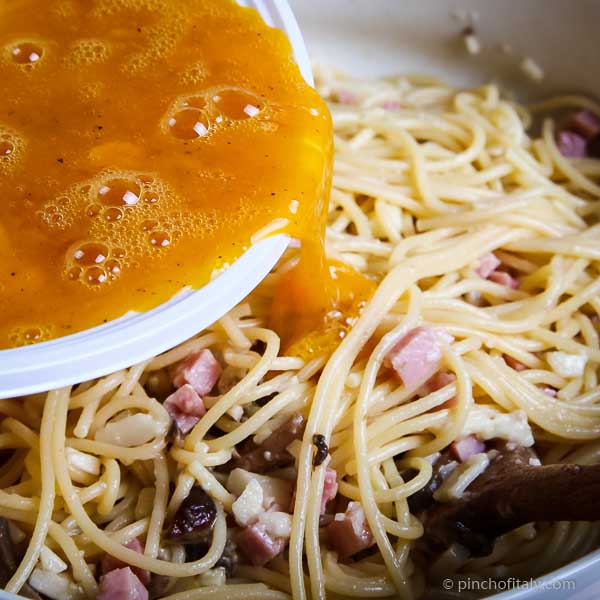 Give a rough mix and add another sprinkle of grated cheese on the top of all.

Bake in preheated hoven at 400°F (200°C) for more or less 20 minutes. Check it and if you like you can give a last grill for a crispy melted texture.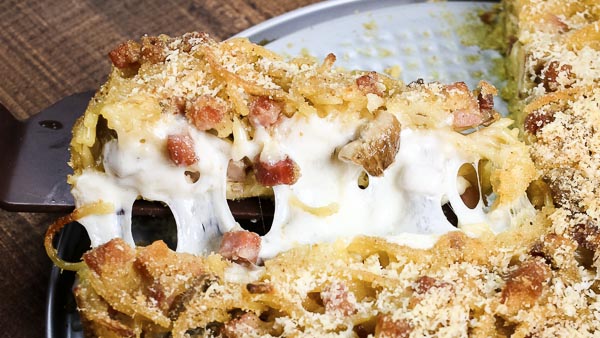 Plate and serve hot to taste that melted cheese while it's still warm.