Step-by-step for meatballs and for tomato sauce

Yes, maybe you have to be ready to lose at your very first attempt. But I just said: "Maybe".   ;-)
You may be a better cook than I am, and get your best Italian meatballs right away, and win, win, win. What ever your cooking skills are, if I finally made my best meatballs surely you can too!

So lesson learned, I'm passing you my authentic, winning Italian meatballs recipe, from my trials and errors game.

Ingredients for the meatballs

To make a good mixture and end-up with roughly 12/13 Italian meatballs you'll need:
8 oz. (225 g) ground pork
8 oz. (225 g) ground beef
4 slices of sandwich bread or 3 oz. (85 g) fresh breadcrumbs
½ cup (118 ml) of milk
1 tbsp (15 ml) of frying oil
2 tbsp (30 g) grated parmigiano cheese
2 tbsp (30 g) of parsley
1 egg
1 garlic clove
salt & pepper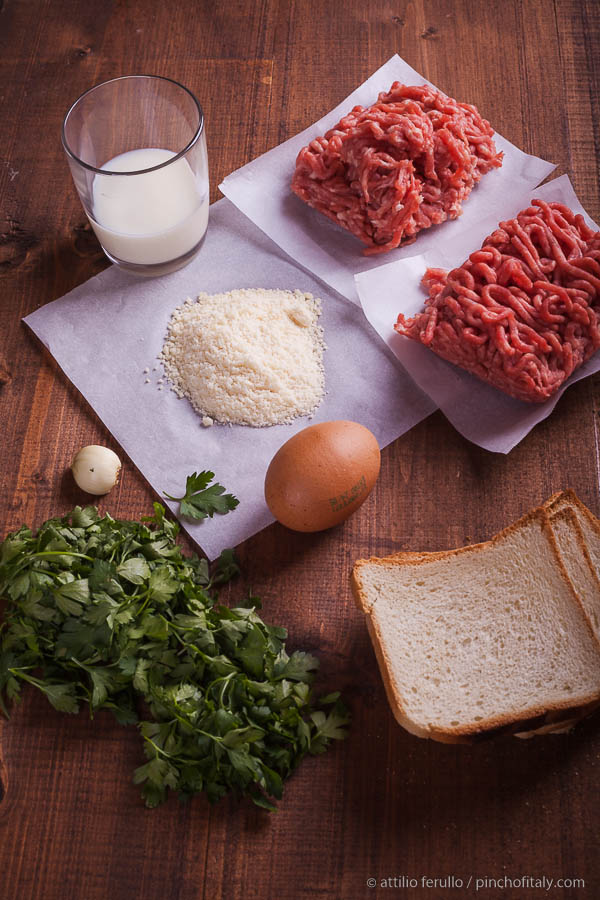 Step by step to make the meatballs
Begin by breaking the bread in small bits inside a bowl and then soak it with the milk.
Remove the leaves of parsley from the stems and put them on a cutting board to be finely minced together with the garlic clove. I prefer my "mezzaluna" (half-moon) knife to do this task, because swinging up and down makes whole easy and safe.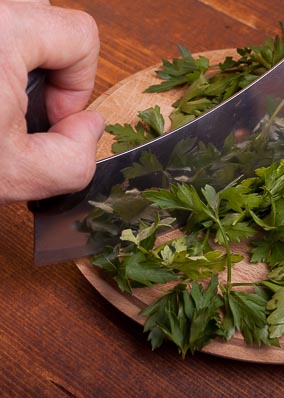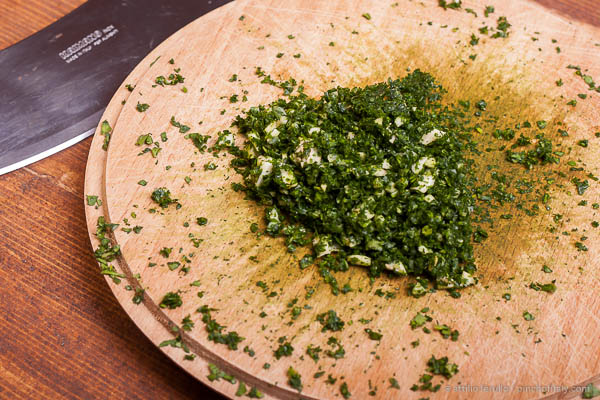 Time to dive your hands in...

In a  bowl add all the ingredients, minced meats, parsley and garlic, egg, cheese, soaked bread, salt and pepper.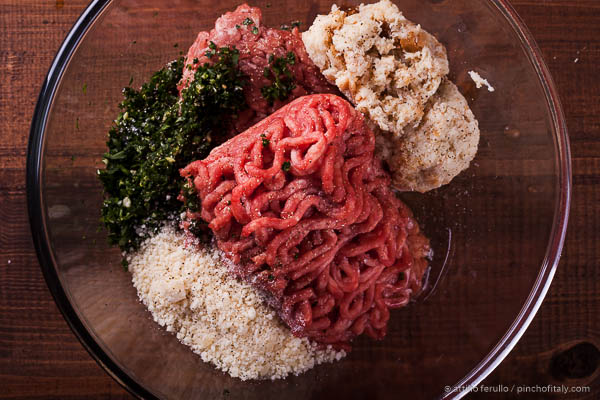 I belong to those, who likes to work with their bare hands in the kitchen. And if there's one recipe in which you have to throw your hands in that's Italian meatballs.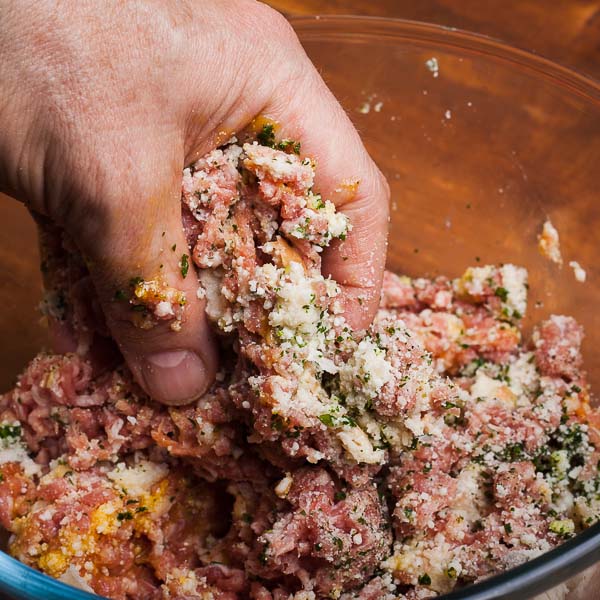 Of course, you can still opt to mash all with a fork if you like. But even though, soon or late you still have to make the round shape with your hands or at least you have a mould. You need to end up with something very similar to a smooth and compact compound just like one giant meatball.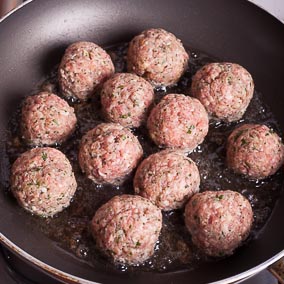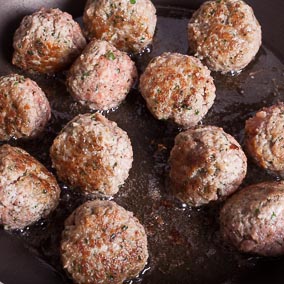 Taking about 3 tbsp (45 g) of meat from the mixture, I start rolling within the palms of my hands until I get a good round shape. I like to make medium meatballs so not too big, not too small. I make about 12/13 meatballs ready to be lightly fried in a pan.
Pour in a frying pan about 1 tbsp (15ml) of oil and arrange all the meatballs around. Fry them until lightly brown, then turn off the heat and keep all aside.