Ingredients for bechamel sauce
2 cups (5o0 ml)  milk
3 ½ tbsp (50 g) all-purpose flour
3 ½ tbsp (50 g) of butter
pinch of salt & pepper

sprinkle of nutmeg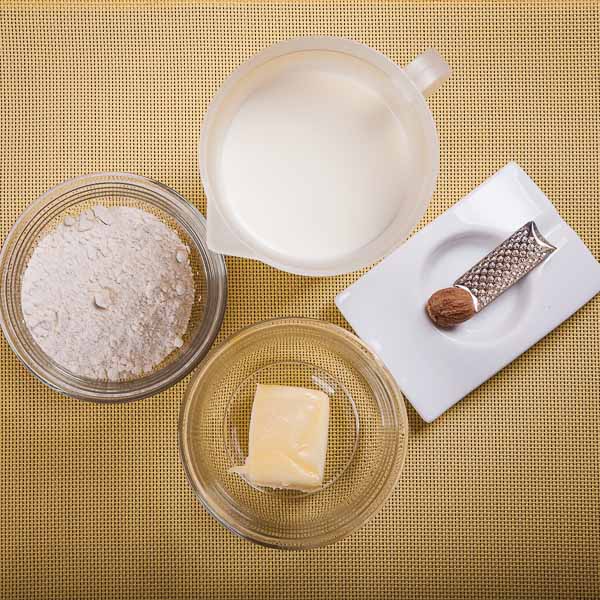 Step-by-step bechamel sauce

In a pan begin by melting first the butter, then pour slowly in all the flour. Keep whisking constantly for about 2 minutes until a paste as formed.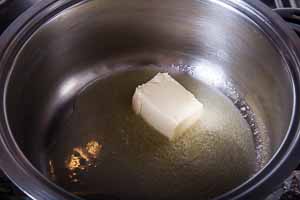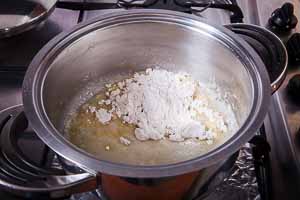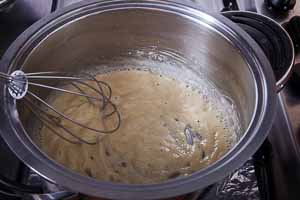 Add slowly the milk kept at room temperature and keep whisking. Cook for a few minutes at low heat until it turn smooth and thick. Finely or while cooking add salt, pepper and nutmeg to taste.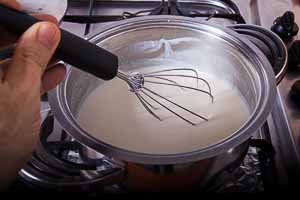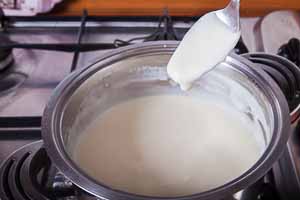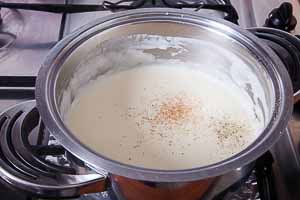 Step-by-step lasagna assemblage
Spread evenly over the bottom ofa baking casserole the bolognese sauce and bechamel sauce. Sprinkle over with Parmigiano cheese. Repeat the layering of the lasagna sheets, Bolognese sauce and bechamel sauce and Parmigiano cheese over each layer at least for 5 more times.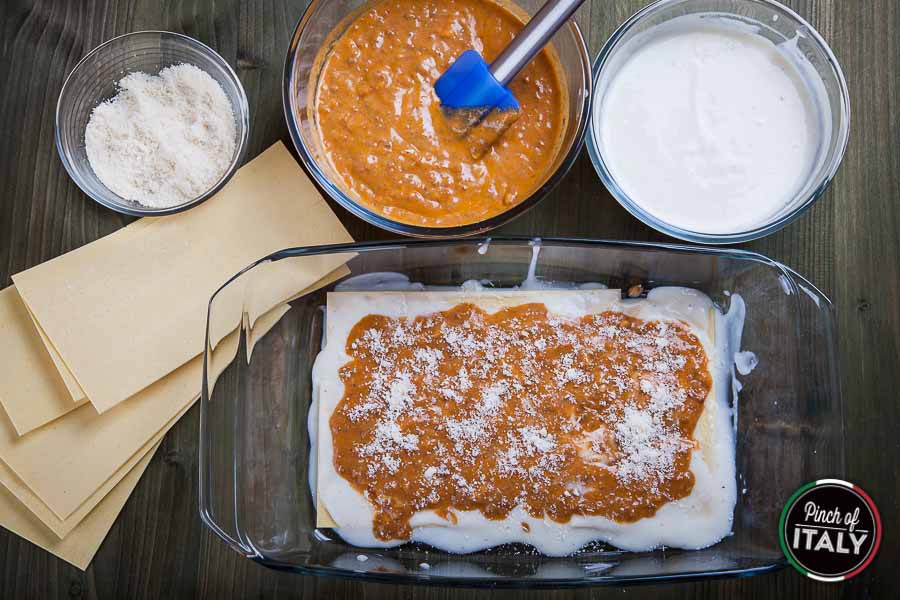 For the final layer coat the lasagna sheets with the remaining sauces and sprinkle with more Parmigiano cheese to taste.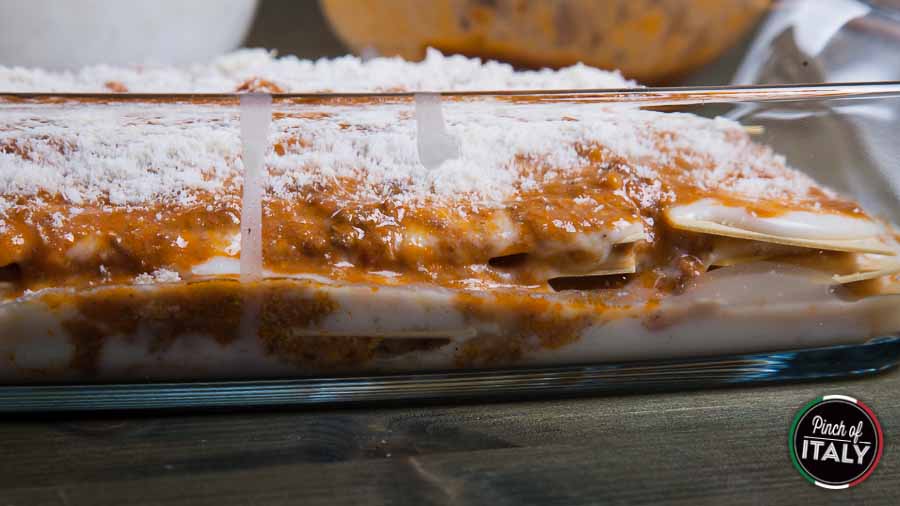 Bake covered with an aluminium foil at 350°F (180°C) for about 20 minutes. Then remove the foil of aluminium and grill for another few minutes until the top turns crisp and golden brown.