Ingredients: 4 servings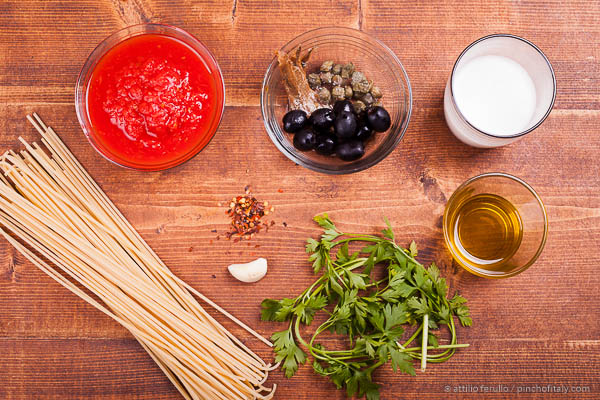 1) I usually cut the olives in thin rings and finely mince the parsley and garlic on a cutting board. I keep the capers whole and just chop the anchovy fillets.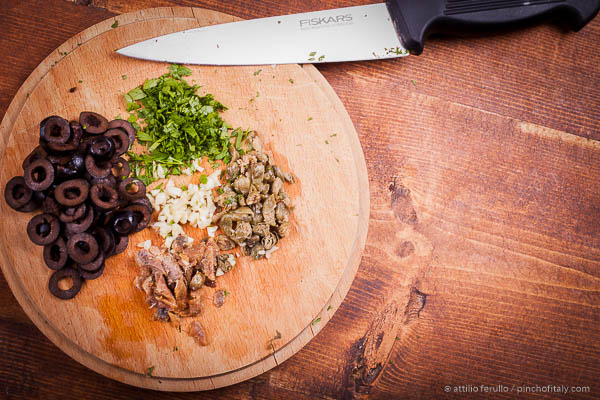 2) In a frying pan with the olive oil add first the minced garlic, then chopped anchovy, the chili flakes, olives and capers as you see below.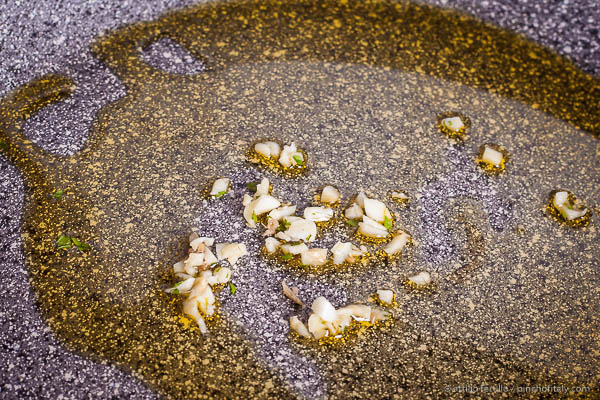 3) Cook for a couple of minutes and then pour in the tomato puree and keep cooking for about 10 minutes more over low heat.
4) Add a part of the minced parsley to the pan and keep some to sprinkle over for garnish at the end to give an extra boost of freshness to the plate.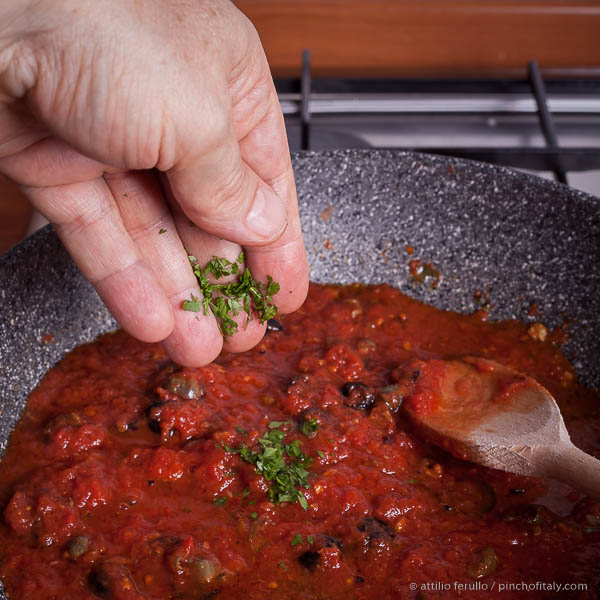 5) Now it's time to pour the heavy cream so the sauce will be more smooth and delicate to taste. Here is  where the Americanism cooking comes in to take the role.
Nope, you'll never see and get this with an authentic spaghetti alla puttanesca, no matter how much hard you search for it. It's just a taste that doesn't belong to Italy.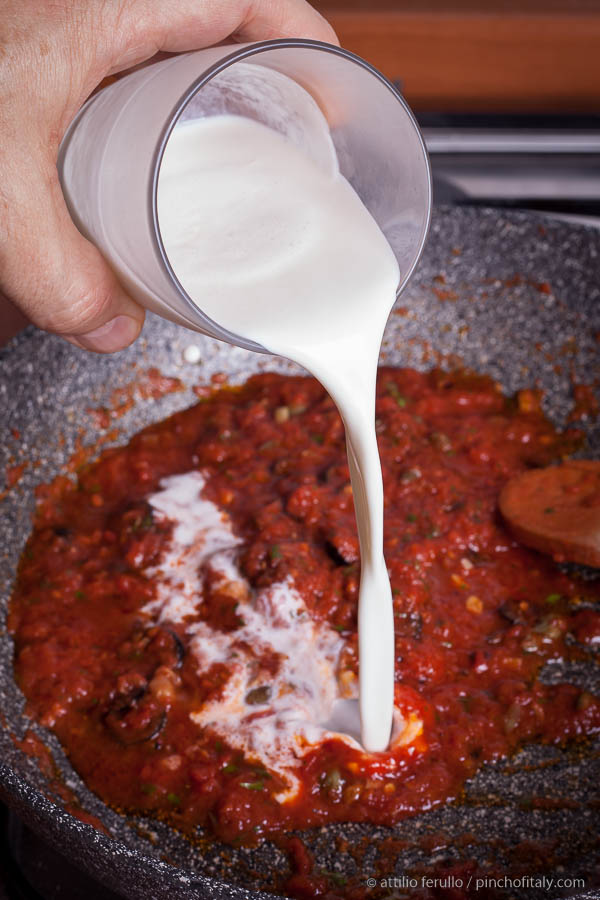 6) I usually then set the water for spaghetti and bring it to a rolling boil. This while I'm preparing the "puttanesca" pasta sauce.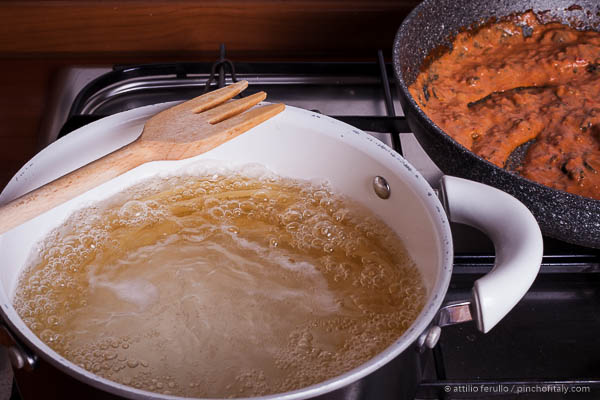 7) Once the water is boiling, add some salt and throw the spaghetti inside the pasta pot. Sometimes stir and then cook until "al dente" (to the bite).
8) Stir the spaghetti sauce and cook for another 2 minutes over low heat and until the sauce thickens a little. Give it a taste and check if you need to add more salt up to your taste.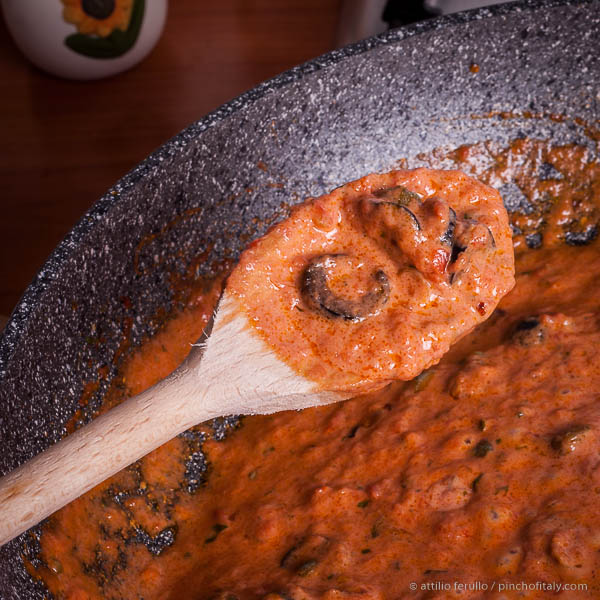 Serve with the last sprinkle of the remaining parsley that you have previously kept aside. If you like at this point you can add some Parmesan cheese as well.

Finally, it really came out extraordinary with the addition of the American heavy cream. Without  hesitation I will surely make it again, and next time for my guests as well.