Cut the chicken breasts in thin stripes and then in halfs.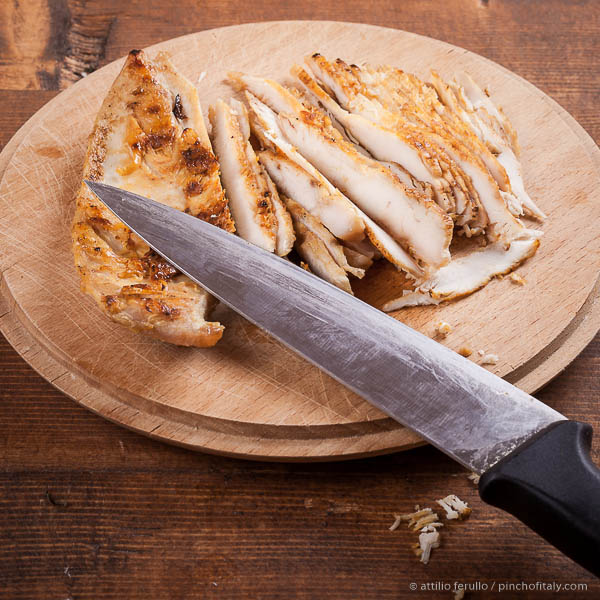 In the meantime, as often happens you can cook the pasta "al dente".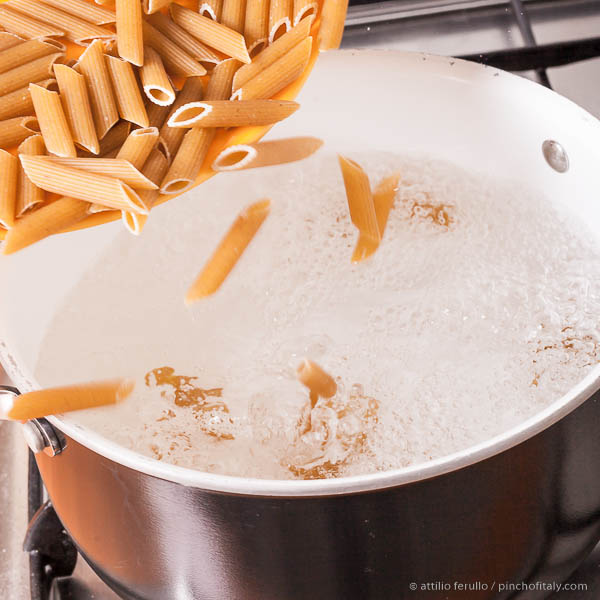 Once the pasta is cooked add it to the bowl with the other ingredients.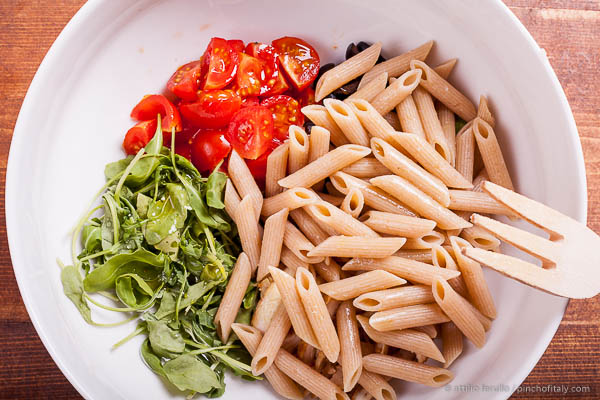 With a fork mix everything well and keep it in the fridge for about 30 minutes before serving. Drizzle all ingredients with extra-virgin olive oil and refrigerated for at least an hour.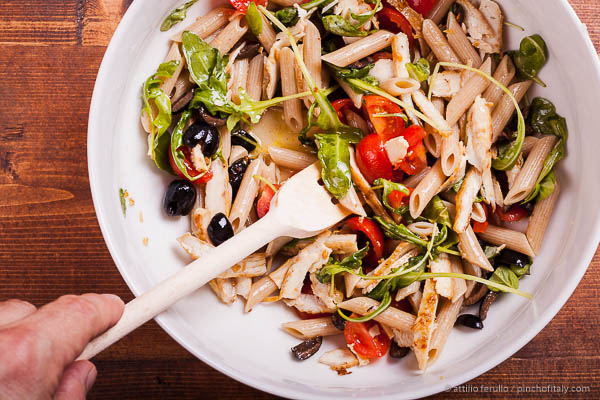 Squeezing an half lemon to make about 2 tbsp (30 ml) of juice.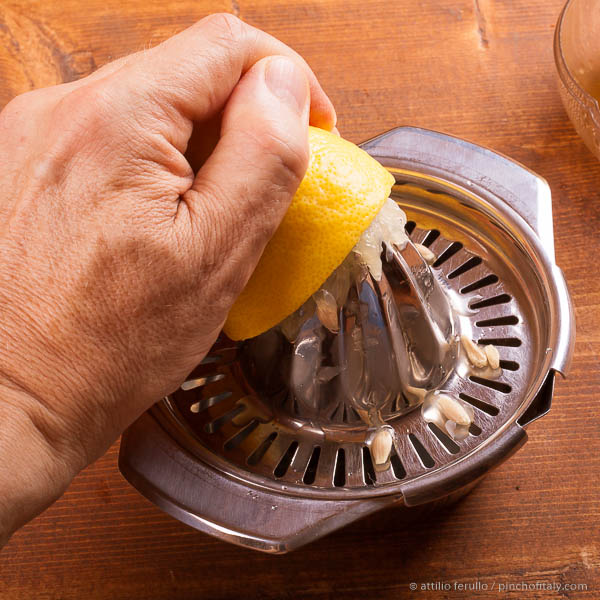 Put the stripes of chicken breasts, sliced tomatoes, sliced olives, arugula and a few leaves of basil in a large pasta bowl.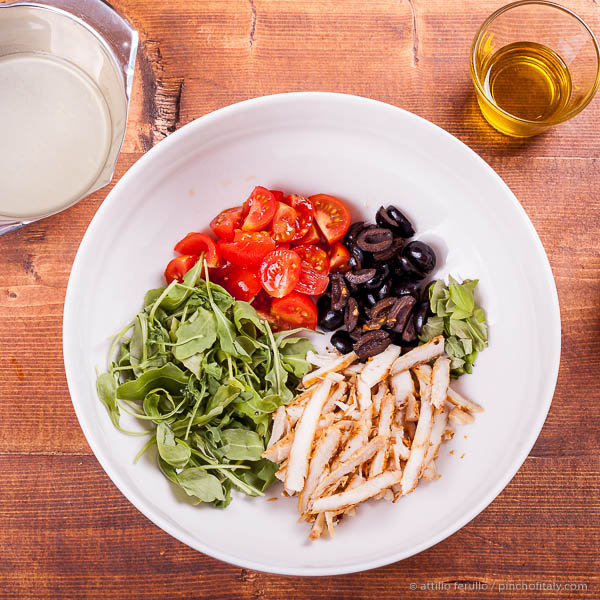 At this point add the lemon juice that you have previously squeezed.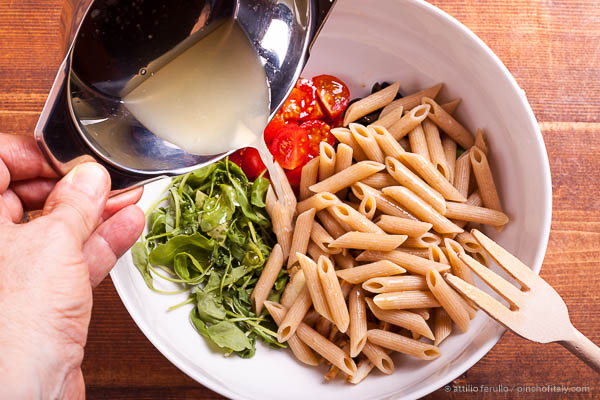 You've made an Italian style chicken pasta salad.
At this point what remains is just to serve it!