Ingredients: serves 4

Preparation: easy 20 min

It takes a little longer than other pasta salads. Here you have eggs to boil and string beans to cook, unless you buy those ready-made (I did it).
There's more washing, cooking, slicing, dicing involved in this recipe. But it's worth making, because at the end the rich substantiality overwhelms your appetite.

Cook the pasta "al dente" ahead of time

Now, without saying that meanwhile you prepare all the ingredients in a big bowl, the pasta must cook "al dente" and ahead of time. Then, another good doing is to drain and rinse the pasta under cold water. It serves to stop the cooking process and get rid of the pasta starch at the same time.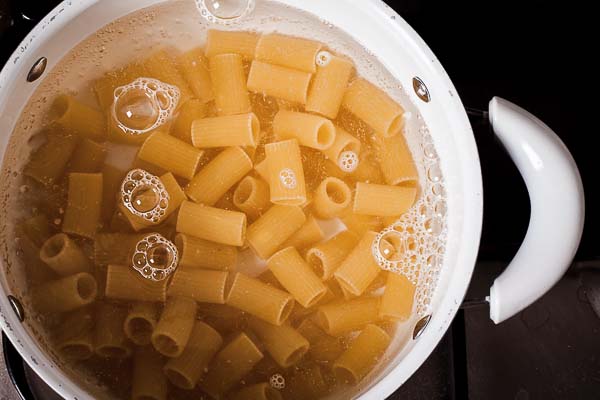 The harsh final step...

The final step is enough harsh that you'll feel all the smell run up your nose. Your mouth waters, and you are inpatient to wait more. After all you deserve just a taste of this goodness don't you?
Then anyway you have to judge if it's well seasoned before plating.
So what better excuse you have?
I find my self doing it always!