Meanwhile wash, slice and dice the tomatoes, olives, and break up the basil leaves. Season with salt, pepper, oregano and olive oil.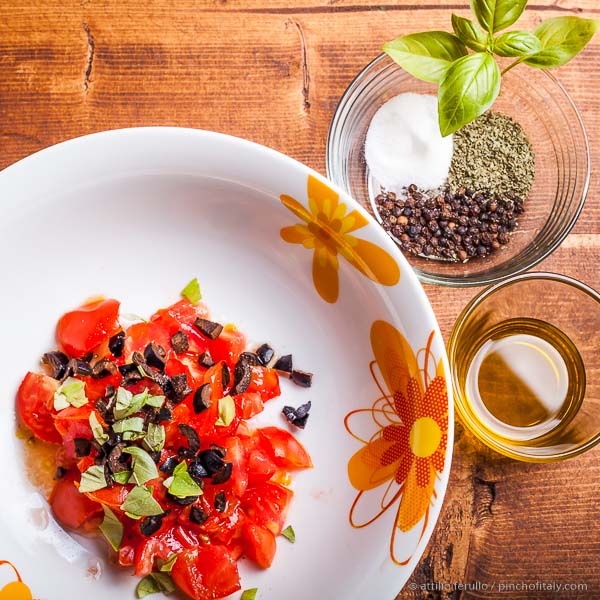 Once the spaghetti are cooked drain, rinse under cold water and pour them into the pasta bowl. Now you can fridge for later or serve immediately.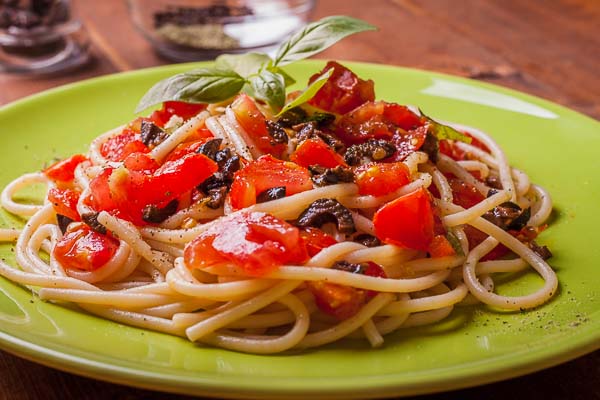 Plate cold and serve with extra seasoning if you like.