A real charge of health made up of three colors that I often find myself doing with summer meals. Serve cold with raw arugula, authentic Italian Parmesan cheese, cherry tomatoes and a drizzle of olive oil. That's it!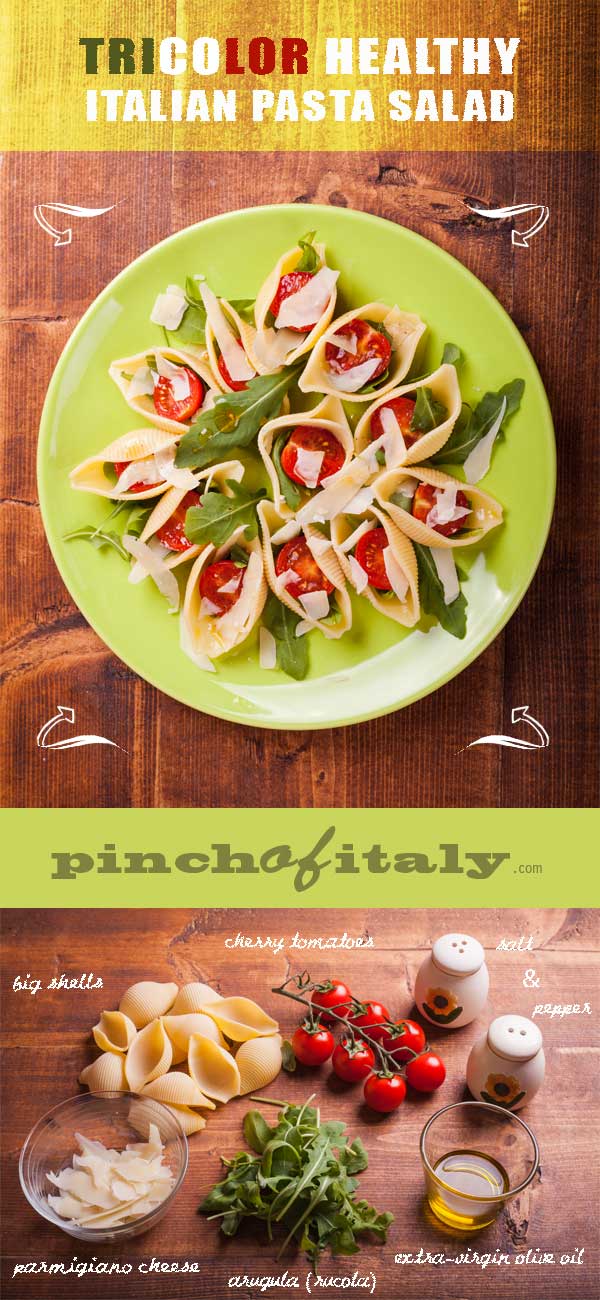 Big shells (conchiglioni) are big enough (jumbo shells are even too big) filled with a leave of arugula, half cherry tomato and a flake of parmigiano cheese for each shell. Ripe tomatoes and fresh arugula are necessary to maximize the healthy aspect.
Good extra-virgin olive oil is a must too. Serve immediately, just cooled, you don't need to keep in the fridge as long like other pasta salads. It's best as it is.
To fill the shells help yourself with a teaspoon, it's much easier than you may think. A last drizzle of olive oil and extra grated parmigiano, salt and pepper if you like.