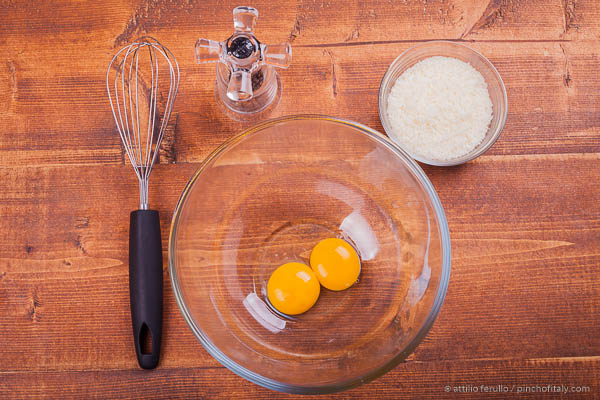 Now there's a reason I did it for two, that's for me and my wife.
But you can scale up and double the ingredients if you need 4 servings and anyway an egg for person.
In a bowl add the 2 eggs (1 yolk + 1 whole), at this stage if your are making this recipe for 4 or 5 servings you can add 4 eggs (2 yolks + 2 whole) so that you'll have enough egg's white.
Beat the 2 eggs with a whisk.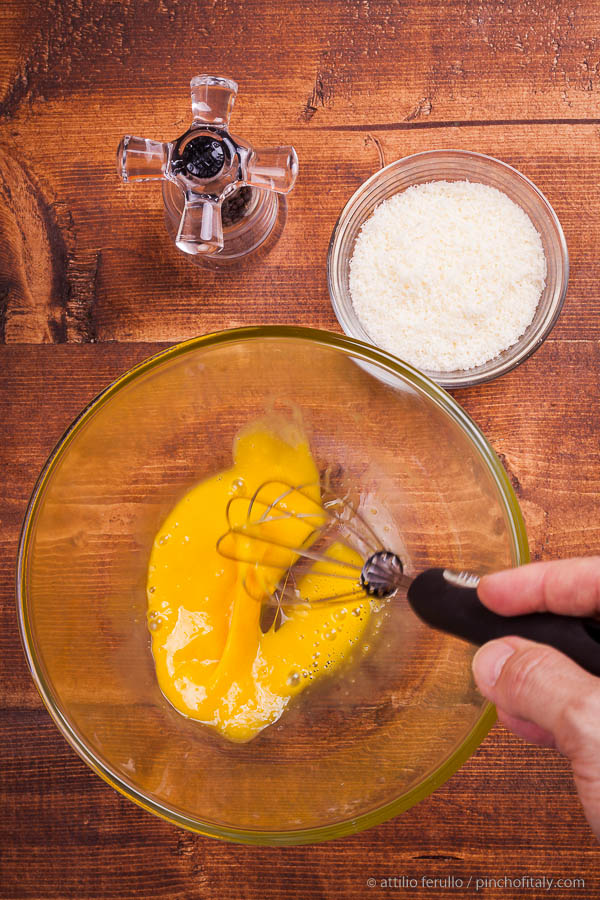 Add fresh milled pepper to taste.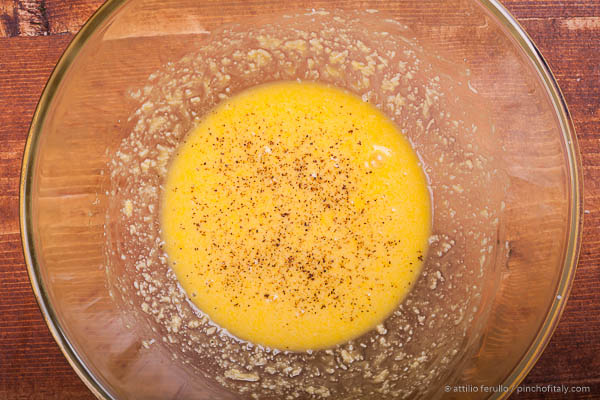 Cook for a couple of minutes stirring often the bacon with a wooden spatula until the fat has become transparent and slightly crisp.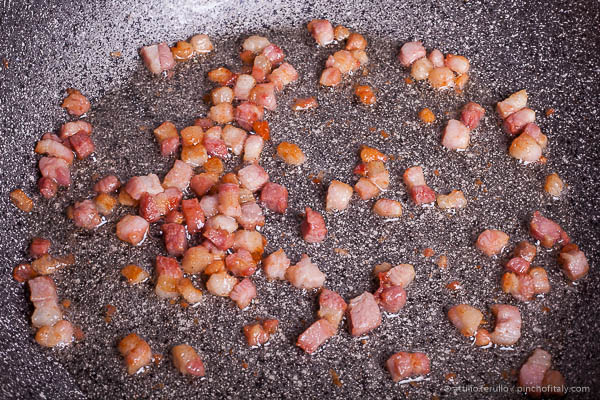 Take the mixture of beaten eggs and cheese then pour over the spaghetti.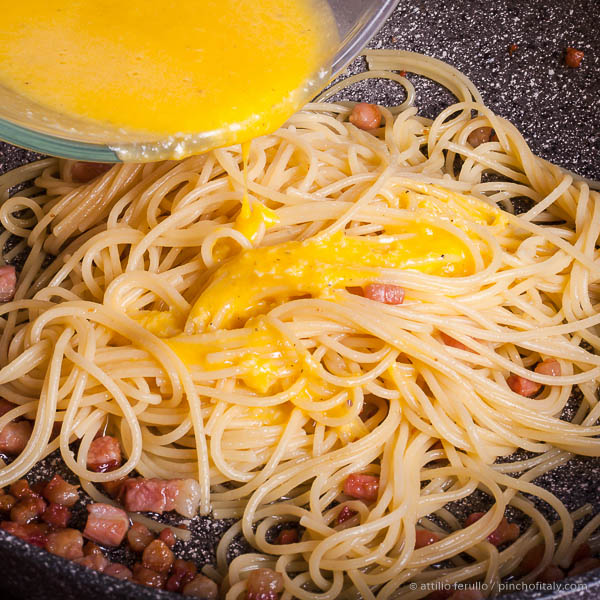 Serve immediately, adding fresh milled pepper, and sprinkle some extra grated cheese to your taste.
Yes, spaghetti or another kind of pasta shape makes carbonara a simple recipe and yet very tasty.
Other easy spaghetti recipes I like to make that you can try are spaghetti alla puttanesca with olives and anchovies and spaghetti all'amatriciana.
Add the pecorino and/or parmigiano reggiano to your choice and mix the whole.
Take a frying pan, add the diced bacon (Italian pancetta) and this can be done while the pasta is cooking.
Once ready throw the spaghetti in while they are still warm.
With a wooden fork twirl and turn the pasta until all is well mixed before making the portions.