Pinch of Italy's Authentic Italian recipes

Lasagna made with polenta and gorgonzola cheese is one of many ways that polenta can be done...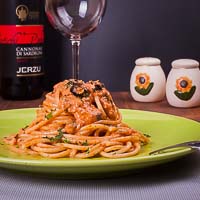 Spaghetti alla Puttanesca Recipe Known as The Whore's Spaghetti. Italian Traditional Spaghetti...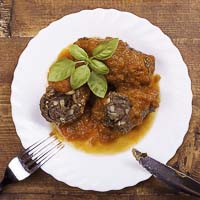 Forget roasted meat or chops when you think about these beef braciole. Neapolitan meat rolls stuffed with raisins, pine nuts, garlic, parsley and pecorino cheese...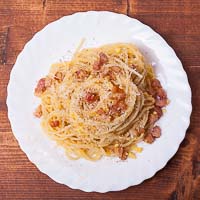 I visited Rome a few times in my life and since then I always enjoyed eating their pasta or spaghetti alla carbonara...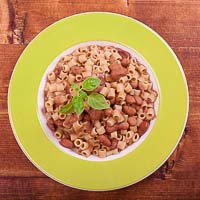 Italian pasta e fagioli recipe or as it's called in south Italy "pasta e fazool" (pasta and beans soup). This recipe is one of the most traditional being widespread and popular in many areas of Italy...
In summer, sitting at the table in front of a steaming plate of pasta is almost a punishment. No doubt I will prefer a cold tasty Italian style of chicken pasta salad just like this one...
When I first tried to follow an Italian meatballs recipe at a glance I thought it was just about some meat and seasoning with a round shape and cooked through, o how much I was wrong then...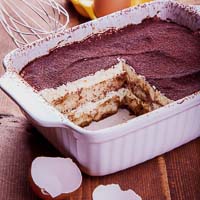 I had in mind and made a tiramisù trying to turn it out the best that can be homemade following more a like an Italian authentic traditional tiramisù recipe...
They are so many versions of penne with vodka sauce that were so fashionable in Italy around the 80s and then forgot by almost. I came up with this one after a trip back from Moscow...